Entertainment
'Had lot of self esteem issues': Priyanka admits she used fairness creams as teenager
Deccan Chronicle | DC Correspondent
Published on: May 7, 2017 | Updated on: May 7, 2017
Priyanka Chopra spoke about using fairness creams as a youngster, when she struggled with low self-esteem.
Priyanka Chopra.
In the aftermath of Abhay Deol calling out celebrities and movie stars for endorsing fairness creams, Bollywood had been divided into factions, with some either standing up for their choices, while the others showing unconditional support to Abhay and his ideas.
Priyanka Chopra, who has been the face of a fairness brand in the past, opened up about her relationship with the products. In an interview to Glamour, PeeCee admitted to using skin lightning creams as a teenager, "I had a lot of self esteem issues. I was very conscious of the colour of my skin… I used it [fairness creams]."
The Baywatch and Quantico actress reminisces the time she did an ad for a product. "When I was an actor, around my early twenties, I did a commercial for a skin-lightening cream. I was playing that girl with insecurities. And when I saw it, I was like 'Oh shit. What did I do?' And I started talking about being proud of the way I looked. I actually really like my skin tone."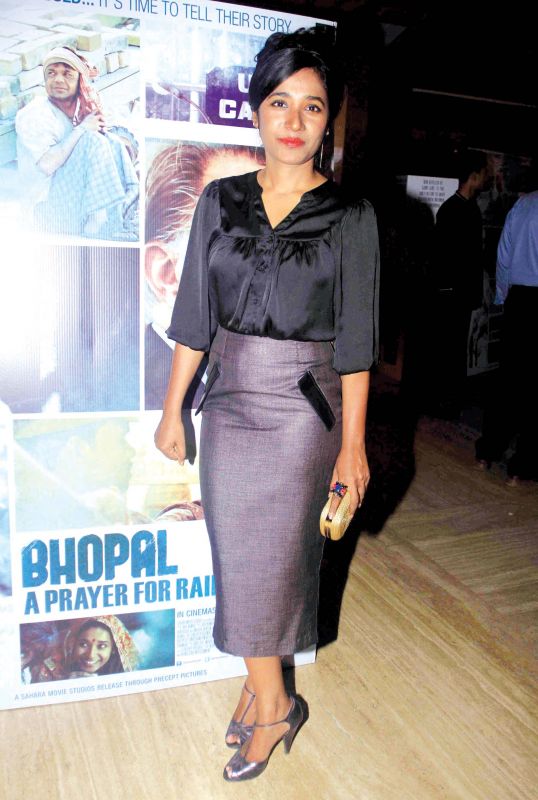 Tannishtha Chatterjee
Priyanka speaks for a large amount of Indian populace — especially a female one — when she talks about having self esteem issues, stemming from the shade of one's skin. Parched actress Tannishtha Chatterjee, who has spoken about discrimination on skin colour extensively, believes that Bollywood and popular culture are largely to be blamed for creating the perception that dark doesn't mean beautiful.
"In casting, a certain character is always played in a certain way. Like a goon, you will notice, is often of a dark skin colour. It has been promoted to us from childhood," she says. "What Bollywood does is create popular culture. The audiences also just accept whatever movies show us. However, movies like Sairat, where a higher caste girl is played by a dark-skinned individual and the boy of a lower caste is of a lighter skin, can help change this."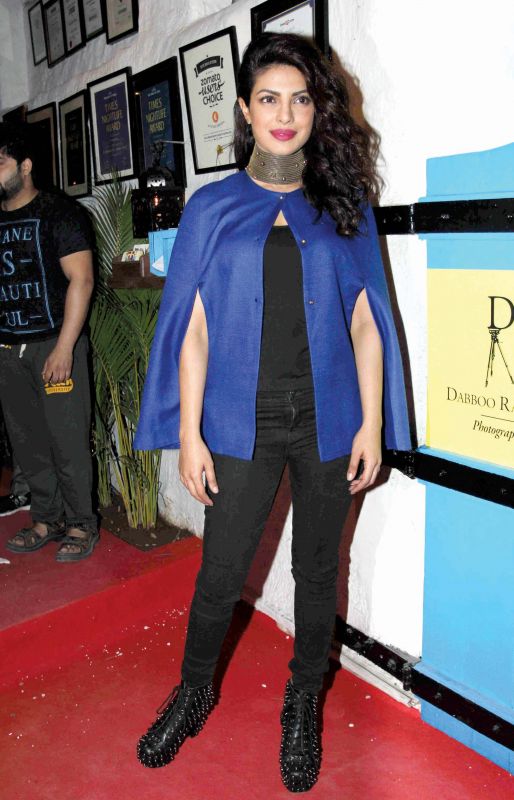 Priyanka Chopra
Author and poet Sharanya Manivannan believes that more actors and actresses, who have darker skin, need to be prominently seen on screen. "The current mirror that Bollywood holds up to society is a distorted one, as the faces, shapes and sizes we see onscreen represent only a fraction of what we actually look like," she asserts. "More dark-skinned men and women need to be seen onscreen in leading roles. That said, I find it disingenuous how actors like Priyanka Chopra and Padma Lakshmi, who are certainly not dark-skinned by Indian standards, have presented themselves as being victims of colourism to the media abroad.
This is a misappropriation, and another distortion, of what it truly means to be darker skinned in a country like India." Actress Sonal Sehgal, who came out in support of Abhay earlier says. "This is a deep rooted problem in India, and it absolutely does lower one's self-esteem. I'm sure this must've Priyanka's too. The society we live in is such that it leads you to believe dark skin is a complete negative. We are made to believe that from childhood."
While Tannishtha advocates actors of a darker skin tone being given a more prominent spot in the industry, she expresses her alarm at make up being used to lighten the colour of dusky actresses to suit their needs. "You see stars like Kajol, Rani Mukherjee, Bipasha Basu come up and they have gone on to make a huge name for themselves. But yes, it is often during the make-up process where their skin tones are lightened and this is plainly down to the creative minds of the industry that have to push their creative boundaries."
Adds Sonal, "Firstly, Bollywood shouldn't endorse any sort of fairness cream. It is a confidence killer, because when one sees their heroes using these creams, the fans themselves believe that they also need to use them to become like Shah Rukh Khan. Actors that are of dusky skin colour should start saying no to the usage of photoshop to reduce their skin tone. They should be proud of their skin colour."
— With inputs from Meenketan Jha
Latest News
Most Popular
Columns