Entertainment
Reclusive Adi Chopra pens open letter, shares picture of himself for first time
Deccan Chronicle | DC Correspondent
Published on: December 5, 2016 | Updated on: December 6, 2016
The producer-director wrote an open letter elaborating on his motivations and fears while making 'Befikre'.
Ranveer Singh shared the well-written letter on his Twitter feed.
Mumbai: Aditya Chopra has stunned everyone by deciding to cast Ranveer Singh in his latest directorial, giving his consistent collaborator Shah Rukh Khan a miss.
He embarked on a journey, self-confessedly intimidating for being erstwhile alien to him, and yet he finished it, with Vaani to keep his leading man company.
Despite of the mixed response to its trailer, one thing that was unanimously acknowledged was his conscious effort to steer clear of his own tropes.
Adi, who'd written a letter addressed to his late father Yash Chopra, announcing 'Befikre,' has once again decided to pen an open letter, addressing his fears and motivations while making the film.
Ranveer took to his Twitter feed to share it, since the reclusive filmmaker is not on any social media platforms himself.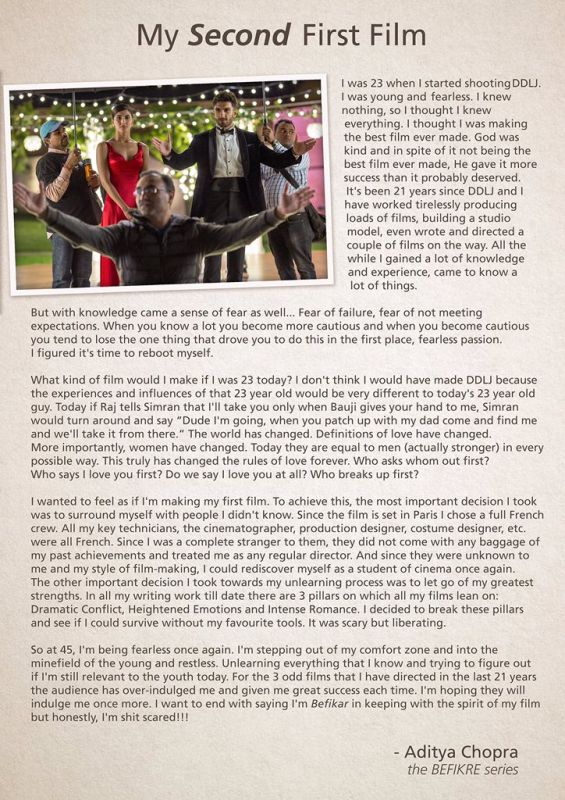 The perennially driven filmmaker elaborated on what gave him the confidence to make the obvious transition, and also shared a picture of himself, something he's never done previously.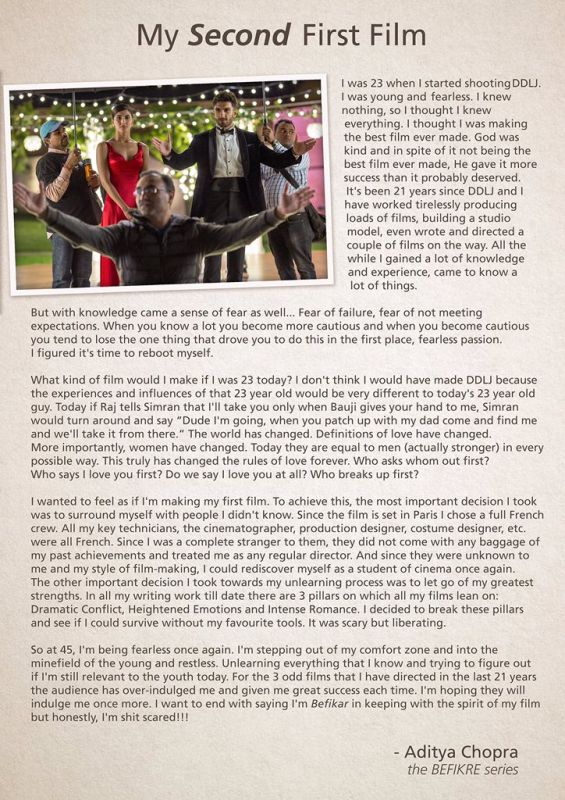 Earlier, it had been revealed that the film was an homage to the 48-year old director's wife Rani Mukherjee.
"Adi (director Aditya Chopra) wrote this script as a homage to his own marriage. Both Rani and Adi love Paris more than any city in the world. Ranveer was director Adi's first and last choice to play the dilli ka chokra Dharam. For the role of Kyra, Adi was extremely keen to cast Vaani, who he feels has tremendous potential. He made her learn French with a French tutor from scratch and made sure she sounded like a half-French girl," a source had said.
'Befikre,' will release on December 9.
Latest News
Most Popular
Columns