Entertainment
Hrithik looks fierce in this new poster from Kaabil
Deccan Chronicle | DC Correspondent
Published on: December 5, 2016 | Updated on: December 5, 2016
Yet another poster of Kaabil' has been released and it is just as intense as the previous ones.
'Kaabil' is a revenge drama starring Hrithik Roshan and Yami Gautam.
Mumbai: Hrithik Roshan is gearing up for his next release 'Kaabil,' opposite Yami Gautam, and is leaving no stone unturned to promote his film.
The 42-year-old is also utilizing social media to its full extent as he shares yet another gritty poster of the film.
"Some have eyes but they can't see. Some can see but have no eyes. See you on 25th Jan, 2017," he wrote alongside.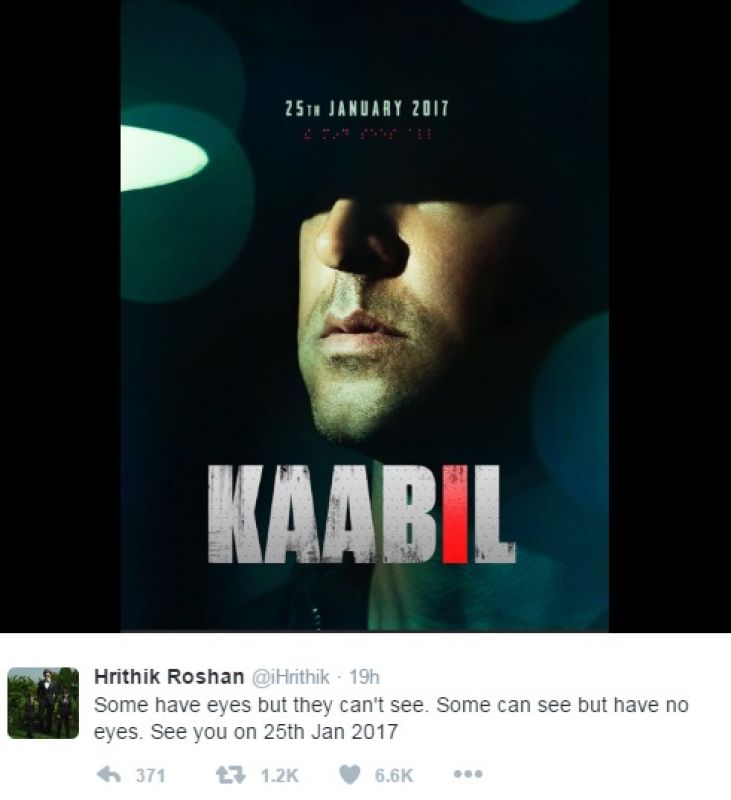 Both the actors play a visually challenged couple in the revenge thriller and hence Hrithik gave the post an intense caption.
On a related note, ' Kaabil' will hit the screens a day before its initial release, keeping in mind the box office clash with Shah Rukh Khan's 'Raees' that will be released on January 26.
Latest News
Most Popular
Columns