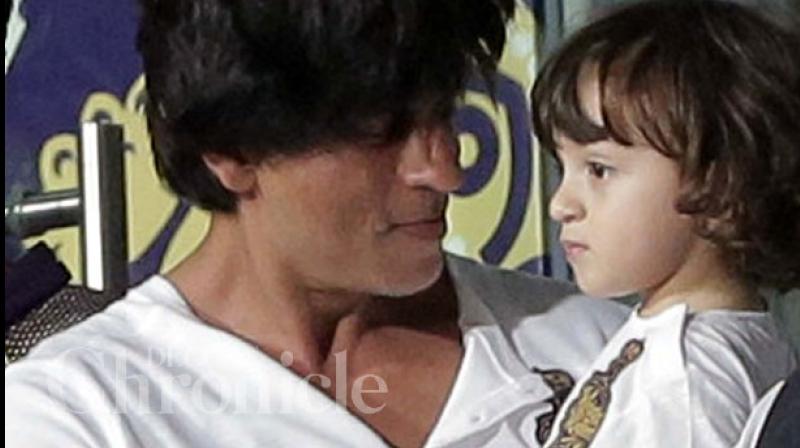 Mumbai: Shah Rukh Khan is amongst one of the doting dads in Bollywood.
His camaraderie with his little munchkin AbRam has always made headlines, and like daddy, the toddler already has a massive female fan following.
On an early Thursday morning, a fan spotted Shah Rukh outside his dwelling in his car and captured him. He tweeted the picture to the star stating, "@iamsrk came for a morning walk.Saw u leaving just 5 minutes back with window glass wide http://open.Spot urself at the back seat." (sic)
The fan just got lucky by getting an instant reply from the superstar.
SRK tweeted, "Was on way to drop my baby to school. U have a good walk."
Now, that's way too adorable! The fan's morning couldn't have got better.
It's very inspiring to see that despite being a superstar, the 51-year old actor, like any father drops his tot to school.
...