Entertainment
Reactions of my fans define my real star power, says Urmila Matondkar
Deccan Chronicle| rohit bhatnagar
Published on: April 3, 2018 | Updated on: April 3, 2018
"Even in 90s I managed to do films which people are doing now," says 'Bewafa Beauty' Urmila Matondkar.
Urmila Matondkar in 'Bewafa Beauty'.
Mumbai: Making her niche in the 90s and early 2000s, Urmila Matondkar hadn't got a due as an actress back then. In such a competitive industry, the actress went on to prove her mettle and brought the best out of her along with RGV. From a wide range of horror to period, Urmila showed her worth as an actress. After 10 long years, Urmila is back on screen with an item song 'Bewafa Beauty' in Abhinay Deo's 'Blackmail'. In a candid chat with Deccan Chronicle, she talks about her comeback, her life with husband Mohsin, challenges back in the 90s and much more.
How were things with you back in the 90s?
I wouldn't be the right person to talk about it since I haven't worked the way like my contemporaries did. My policy was very clear that since I made it so big that I would use my star power to do something different. I didn't do much films even the quantity wise. Even in 90s I managed to do films which people are doing now. I have been there, done that. I am proud that I could push the envelope. Shabana Ji (Azmi) praised me for my performance in 'Maine Gandhi Ko Nahin Maara' (2005) and told me that I acted so well despite being a star. I never live my life with so much planning hence I could do films like 'Pinjar', 'Tehzeeb' after doing 'Rangeela', 'Pyaar Tune Kya Kiya' and many more like that.
Despite taking risks in the 90s and early 2000s, you never got the kind of success you deserved…
I think most of my films were not formula driven films. You don't expect a film like 'Kaun' (1999) to become a 'Kuch Kuch Hota Hai'. I believe the louder you talk, higher the attention you get, and I have not been one of those who come and sit and talk to media and remind again and again to write about me and my work. I have zillions of fans who have been given thumbs up and that is my real star power.
Why didn't you do any Hindi film after 'Karzzz' in 2008?
There was no script that came my way which pushed me to go out of my house. I feel, in the brief time I managed to do so much work that one can't get to do in years. I get bored very easily so I always look to explore something new and exciting.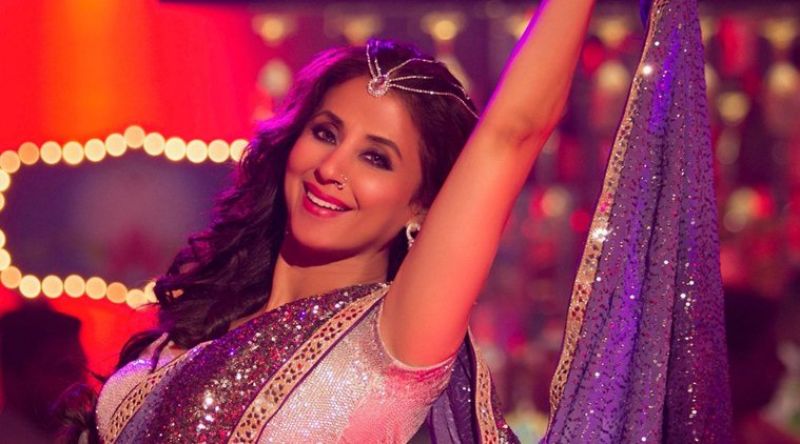 Urmila Matondkar in 'Bewafa Beauty'.
What made you so media shy?
I have been always aware of the fact that my movies are an important part of my life but not the only thing in my life. There is a big beautiful life out there that everyone should be aware of. I come from a very different background unlike most of the actresses. I am a well learned and educated woman so I never wanted my life to begin and end at movies, else it would have been sad and not so fulfilling life. You get one birth as a human so we should make the most of it. There's been travelling, reading, learning instruments and scuba diving. And I have been one of the rarest heroines who always spoke about my work rather than spats or other irrelevant things. I have been on social media for a year after my husband insisted.
You broke several hearts after marrying your husband Mohsin Akhtar in 2016…
Come on, I thought so. We travel together a lot and try our hands on different kind of sports. (Laughs)
What made you to do comeback with a song like 'Bewafa Beauty' on screen?
I had never heard a song like this ever in Indian cinema. It is a crazy, wicked and naughty song. In the song, Mili is making fun of all those men who have been fooled by women. It is very rare that such a crazy concept come our way. When Abhinay Deo (director) came to me, he was very clear that it is not an item song. He wanted someone who can give that little nakhra and jhatka. My look and styling is also done accordingly considering it is a number shot in a dingy bar. The expressions are very sultry and massy. There is no skin show, no vulgarity and double meaning lines. It is different from what I had done in 'Aa Jayeye' ('Lajja') or 'Kambhakt Ishq' ('Pyaar Tune Kya Kiya'). I am currently living the high of 'Bewafa Beauty'.
Are you happy with the current scenario of item songs?
I think they all are doing fabulous. The stars look good and dance well.
Watch the song here:
Latest News
Most Popular
Columns