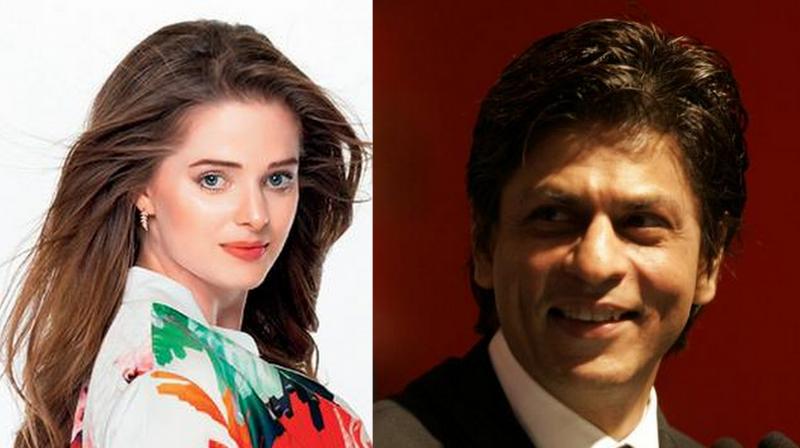 Mumbai: Set for her big Bollywood debut opposite Ajay Devgn in 'Shivaay,' Polish actress Erika Kaar is also keen on working with superstar Shah Rukh Khan. Erika feels Shah Rukh is not only a kind human being, but also a good actor.
When asked who she would like to work with in future, Erika told PTI, "Shah Rukh Khan. He has a very kind face, I think he is a good guy... I have only seen bits of 'Kabhi Khushi Kabhie Gham'. People have told me that he is a really good actor," she said.
The actress had earlier revealed that her friends are a huge fan of Devgn's wife Kajol, who has worked in several films with Shah Rukh, and dance to the popular track 'Bole Chudiya' from Karan Johar-directed 'Kabhi Khushi Kabhie Gham'. Erika says working with Shah Rukh is a far-fetched dream right now and first she wants people to like her work in her maiden Bollywood film.
"I think my first film should come out and all the people should say if I know to act at all... And may be then we can talk about Shah Rukh Khan calling me!"
The upcoming action-thriller is produced and directed by Devgn. Erika found it extremely creative working with Devgn and shared an instance where the actor took inputs from her for a particular scene. She said things like these made her comfortable that a performer of his calibre was having so much faith in a newcomer.
"I felt very comfortable working with him, very safe but also creative because even though it is my first movie ever, he treated me with so much respect. He put so much trust in me," she said.
...