Entertainment
Snapped: SRK's son Aryan Khan steps out for a boys' night out!
Deccan Chronicle | DC Correspondent
Published on: February 2, 2017 | Updated on: February 2, 2017
Aryan was enjoying a cozy late night dinner outing with his friends when he was posed for a picture.
The picture found its way on the internet and started to trend.
Mumbai: Shah Rukh Khan's son Aryan Khan is just 19-year old and he is already a star on the internet. While he is completing his studies in University of South California, his fans back in the country are waiting for his to step in Bollywood and continue his father's legacy.
Just like Shah Rukh, Aryan's fans love to get their hands on every single detail concerning the soon-to-be star. So it's not really a shocker if social media networking sites often end up buzzing with Aryan's pictures.
Recently, we came across a new picture of Aryan with his friends from a cozy night outing. In the picture, we see Aryan having drinks with his friends. Dressed in plain white shirt, Aryan looks dashing as ever.
A fanpage shared the picture on Instagram account and soon, the picture started to trend.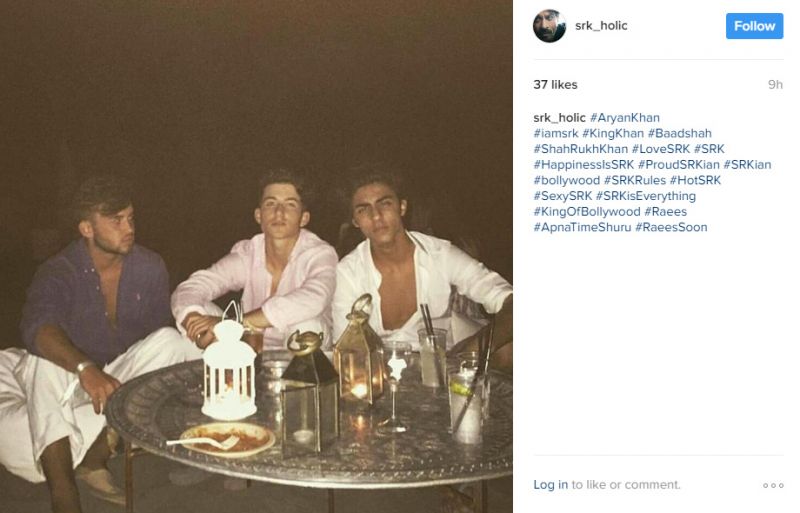 Latest News
Most Popular
Columns