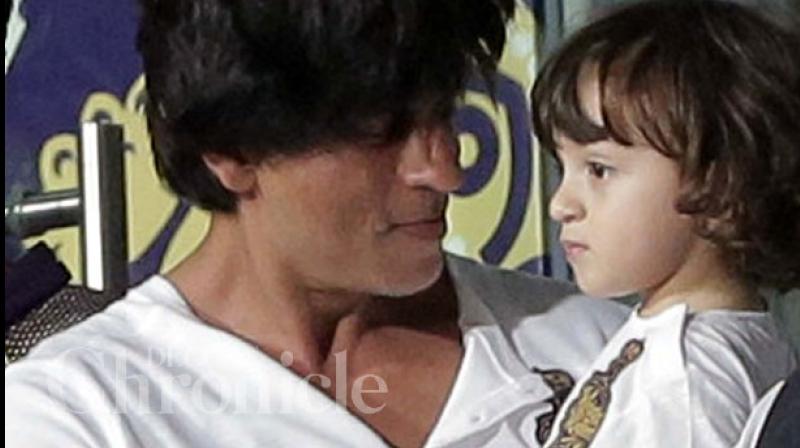 Mumbai: It seems that Shah Rukh Khan has decided to come up with interesting videos for his followers on social media as he has been a regular at that in the past few days. After posting funny videos of him 'flying' and later of pulling his co-star Anushka Sharma's leg and another one of feeling 'objectified by male directors', Shah Rukh decided to have a bit of fun by partying on the streets of Lisbon. His son AbRam is seen showcasing some cool moves and Shah Rukh also enjoys the atmosphere as he shoots the video.
Shah Rukh had also shared another funny video of Abram, where the young boy 'talks' about his face being covered because he was being 'overexposed' on social media.
That is also perhaps the reason why we catch only a glimpse of AbRam in this party video. But that glimpse is enough for us to know about his dancing potential.
Shah Rukh is shooting opposite Anushka Sharma in Lisbon for Imtiaz Ali's film, temporarily titled 'The Ring'.
...