Entertainment
The deities of India are putting on new avatars on the big screen for our entertainment industry.
A still from OMG Oh My God
The festive season is on the roll and deities are on their way to our homes, one after the other. First, there was Kanhaji and then comes Ganeshji and later in the year, it will be the turn for Ambe maa or Devi Durga and Goddess Lakshmi. But what if this year Kanha comes to our home, riding a muscular bike, decked up in a suit and shoes instead of appearing in his usual Gopalak avatar? Or if Ganeshji comes up to us in baggy pants and a t-shirt? While these scenarios might seem almost unimaginable to us, our film industry has never shied away from reinventing our deities in modern avatars.
In a recently released Netflix original series titled Selection Day (2018), the character of Lord Subramanyam (another name for Karthikeya) played by Shiv Pandit, is a hip and happening character, who comes to the rescue of a teenager — Manju. Unlike our traditional notions about the lord, he wears peacock printed shirts and a white lungi; an attire very common to the people of southern states of our nation. This newly updated avatar made the character a big hit amongst millennials.
While tinkering with God's appearance might be a risk, some viewers accept it with open arms. Sukamal Karmakar, a 30-year-old movie lover, says, "If we can get a makeover from time to time, why can't gods? It is a good thing that movie-directors have at least given it a thought. Let's think of it in this way. In our childhood days, the idol of goddess Durga was constructed following a single path of guidelines depicted in our mythologies. But, if you go to Kolkata nowadays during the Durga puja, you will see various artistic forms of the deity. If imagination can give wings of creative freedom to the artists, why can't it be the same for the audio-visual content creators?"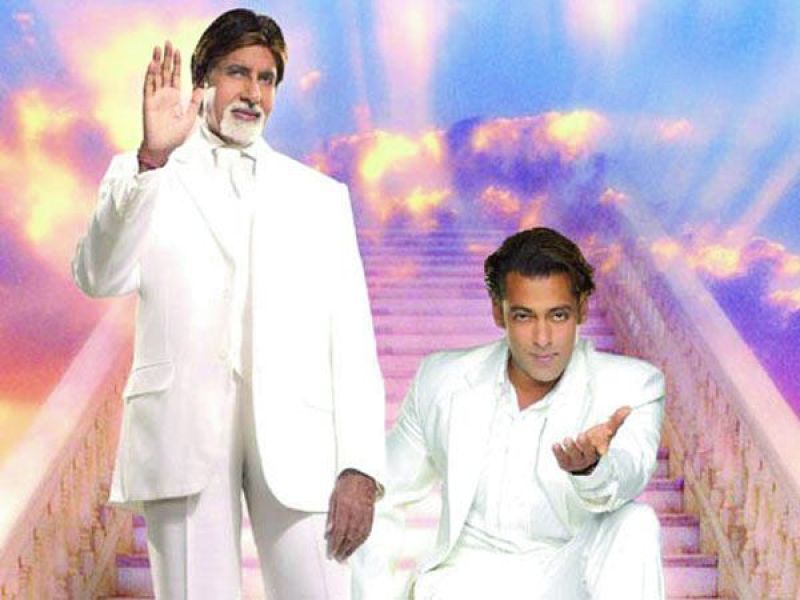 A still from God Tussi Great Ho
Similarly, in the movie OMG – Oh My God (2012), Akshay Kumar, who played the role of Krishna Vasudev Yadav or Lord Krishna, was hailed for his modern look and is still a complete audience favourite even after seven years from its initial release. Not only the character's appearance but his vahana or the bike he was riding (instead of his usual Garuda Vahan) became a style icon among youngsters. In another movie with a similar title Oh, my God (2008), Saurabh Shukla playing the character of the divine power, seems to don on common people's attires throughout the film. In God Tussi Great Ho (2008) as well, Amitabh Bachchan plays the role of God in western attires.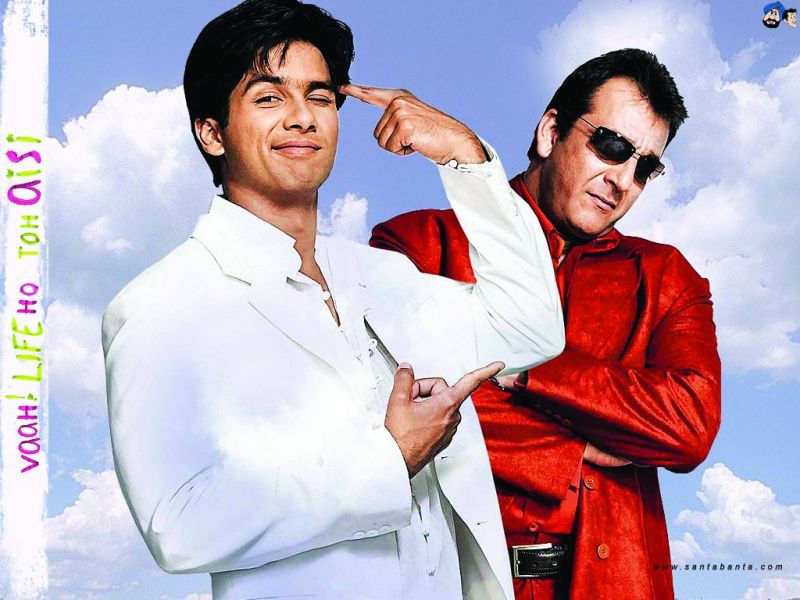 A still from Vaah! Life ho to Aisi!
While the appearances, dress-ups and era relevant behaviours of Gods in movies like Vaah! Life ho to Aisi! (2005) are absolute favourites, the other mythological characters in these movies also get revamped. Yamraj played by Sanjay Dutt in the former movie, is an emotional character who grants most of the wishes of the recently deceased. He has a slight drinking problem as well. Yamraj also rides a very appealing Chevrolet and keeps his Gada (a kind of weapon) in his blazer's pocket.
But does the popularity of these characters ensure the open-mindedness of our society? Has perceiving God differently in reel and real been a part of our cultural tradition and shows how our mindset is yet to move forward with the time?
Tanvi Malick, a psychologist and founder of The Bare Talk, answers, "It might just be that people don't take movies so seriously. Plus, I don't think the reel Gods match the image people have in their heads or someone they'd like to pray to or help them in times of need. And if you think about it, all Bollywood movies have that religious clear black & white portrayal, the hero is the perfect man with no flaws & villain has no good quality in him. Probably people don't connect to it in real life, watch it just as a version of their 'true' god."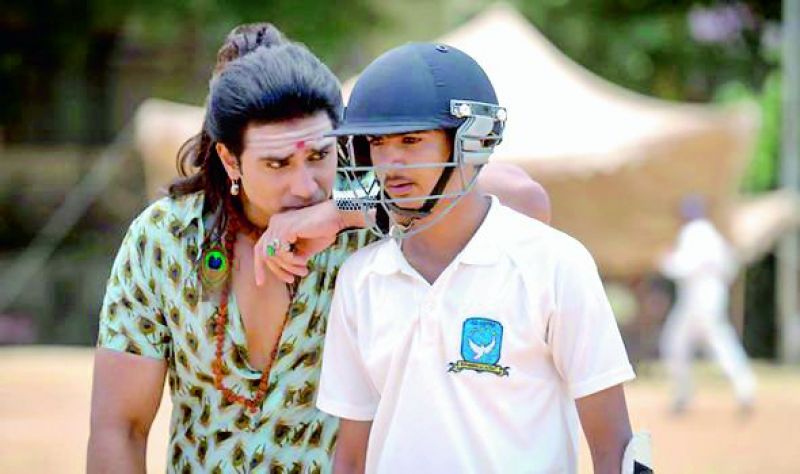 A still from Selection Day
Mrunmayee Padmagirwar, a content writer and social media manager, contradicts Tanvi by explaining, "When cinema had just arrived, during those times people used to talk about Gods and works of almighty and everything was just limited to what our mythology is based on. Source materials like Ramayana and Mahabharata were in the prime focus. Now, the perception of God has changed to just a supernatural entity who performs miracles. The almighty is treated as someone who can play the role of a guide in your lives, someone you can look up to and someone you can seek comfort in. I feel that people are comfortable enough in switching from the typical dressing styles of Gods. If our fashion sense evolves in every few years, how can we expect that the sense of the 36 crores Dev-Devis would remain the same?
But, as the saying goes, films are the mirror of any society. Thus, if movies like these are being made and hailed at the same time, a slow but steady change towards accepting the ultimate divine's change with time is evident. Right?
Latest News
Most Popular
Columns