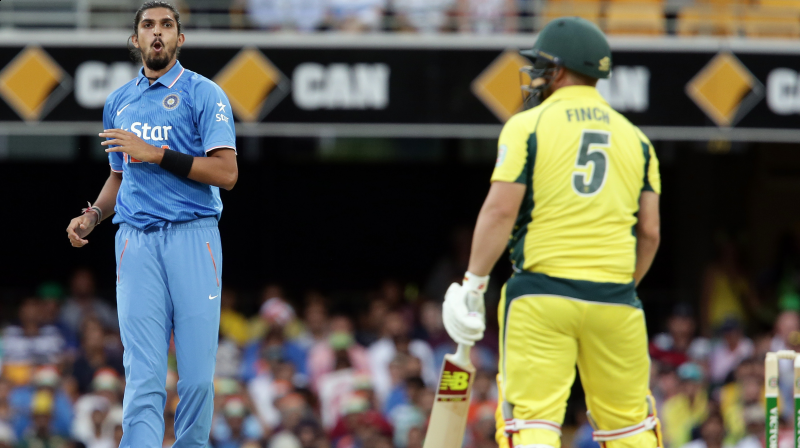 Mumbai: Members of the Indian Cricket Team can hope for food of their choice at the Gabba this time. Ishant Sharma and Suresh Raina, during India's last Test tour of Australia in December 2014, had to rely on outside food when no vegetarian items were served.
Watch: Virat Kohli reveals favourite singer, food and wants to go invisible
Not only the players, but the spectators too coming from the sub-continent will also be served tasty food, according to Peter Kuruvita, renowned Chef and restaurateur in Australia.
Speaking from Australia, he says,
I've been lucky to have had many Australian and international cricketers from both past and present come to my restaurants. I hosted the English team, when they booked the Sydney restaurant for a New Years Eve party during the 2013-14 Ashes series in Australia. Unfortunately, it was not the biggest celebration, as Australia was on the way to beating them 5-0."
Read: Another Rohit ton in vain, Australia 2-0 up in Brisbane
"Cricket Australia did some research off the back of having so many touring fans out in Australia for the 2015 ICC Cricket World Cup, and found a lot of fans – particularly from the sub-continent – preferred to bring food from their own cultures, rather than some of the more 'western' food provided at the stadiums. The Field of Flavours we hope will provide fans with a range of options. Hopefully the players will also get to enjoy the food at some stage through the series too," he added.
Also Read: Rohit Sharma decision opens up DRS debate
The 53-year-old Kuruvita has special love for Sri Lankans. "Former Sri Lankan captain Mahela Jayawardene and Sri Lankan cricketing legend Kumar Sangakkara are friends of mine and recently attended a dinner we'd prepared at the Australian embassy in Colombo," Kuruvita born to a Sri Lankan father and Austrian mother, added.
"My interest in cricket has been with me from birth – my father could bowl a mean off-break! He was also alive to see Sri Lanka win the World Cup in 1996, which was amazing."
In my opinion, Sri Lanka is the perfect holiday spot for people from India. It is close and so diverse that there will be many adventures to be had, and there are kids playing cricket on every patch of spare grass, so you will also get a bowl and bat if you wish. Cricket is an amazing way to bring people together, all our differences are forgotten when we play this noble game. In a way, it is just like food," he says.
"I left Sri Lanka because of politics but I visit the country two or three times every year. I unfortunately haven't had the opportunity to meet with any of the Indian cricketing superstars as of yet, but I certainly hope to on this tour, and hope to serve them in one of my restaurants."
Also Read: Ajinkya Rahane equals Rahul Dravid record in 63rd ODI
"We've always been really keen to get over to India to do some TV shows in India and travel around. I would love to combine food and cricket, it would make such a great show, cooking with the stars of the IPL," he signed off.
...