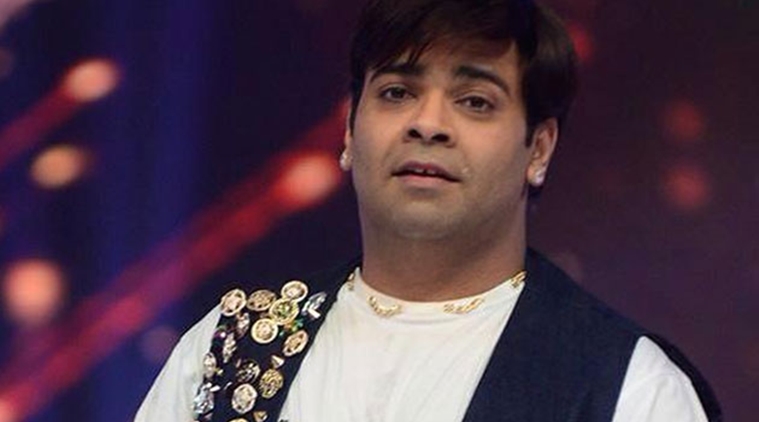 To fully understand the import of Kiku Sharda's arrest for allegedly insulting the so-called godman Gurmeet Ram Rahim Insaan, one has to consider that the comedian was picked up by the Haryana police from a suburb in Mumbai and taken all the way to the north Indian state. Anyone who knows how zealously policemen guard their jurisdictions will be surprised at the cooperation given by the Mumbai police to their counterparts in taking Sharda out of the state.
But then, both states are ruled by the Bharatiya Janata Party and both chief ministers have a strong Rashtriya Swayamsevak Sangh background. Both were quick off the mark to ban beef and impose similar harsh sentences for possessing and selling it. And both don't particularly like comedians — Madan Lal Khattar's government has gone after Kiku Sharda while Devendra Fadnavis' government was offended by the roast by All India Bakchod. One phone call from Mr Khattar to his counterpart would have got things moving.
Sharda was arrested — then released on bail and rearrested — for "hurting the religious sentiments" of the followers of GRRI (whose website calls him Saint Gurmeet Ram Rahim Singh Ji Insan). One might ask by what token is the sect started by Gurmeet a religion — indeed, the Akal Takht, the highest temporal body of Sikhs, had passed an edict against him for appearing in the attire of Guru Govind Singh in a congregation. The Akal Takht is not just against him but many other so-called godmen who wean away Sikhs by slyly approximating the words and imagery of the Gurus. This has led to many conflicts between the two.
Besides, the colourful Gurmeet, with his fleet of cars and his penchant for garish clothes and cheesy films about himself — in one he sings about being a "love charger" — is also facing some serious allegations of murder and sexual abuse. All in all, he is a prime target for ridicule and mockery, the kind that comedians love, and also for investigations of his operation.
But Gurmeet has something that endears him to politicians — a vast following, and a word from him can bring in the votes. At the moment he is aligned with the BJP and he had supported their candidates for various elections, including in Delhi last year. Alas, despite that, the BJP was miserably trounced, so it is a moot point whether he is that influential. In any case, the BJP does not want to upset him and the Haryana government was quick to act on the complaint against Kiku Sharda and send its teams to arrest him.
Yet, it is not just the love and affection for Gurmeet or his ability to swing votes that has prompted the Haryana government to go after the comedian. Sharda is, after all, just the face who read out the lines given to him. Anyone who has seen Comedy Nights With Kapil will know that it has perfected the formula of mixing low-brow jokes with celebrity guests. The humour stops just short of plain crassness, but there is no dearth of sexist humour, double entrendre and comedians in drag (Sharda being one of them). The main star Kapil Sharma stays a bit above the fray and occasionally preaches homilies about respect and universal love, but the overall feel is decidedly below the belt. This is supposed to be a "family show" and the audience has both, men and women, including a large number of middle-aged aunties who are the first to chortle and guffaw at jokes about women.
The stars gamely participate, usually around the time of a film release, because marketing a film on every platform is now considered crucial and this show's large following, especially in the Hindi belt, makes it very influential.
Sharda is one of the regulars on the show and arguably one of the better performers. But he is no star. For the Haryana government he was the perfect target. Had they picked up Kapil Sharma there would have been a big hue and cry and the scriptwriters are too anonymous. By going after an actor with recognisability but with no influence, they have fulfilled their objective — they have sent out a message that making fun will not be tolerated. Today a godman, tomorrow politicians, even the highest in the land; that had to be nipped in the bud. For Khattar & Co., criticism is tolerable, ridicule is not. Newspapers can write thunderous editorials, pundits can scream on television, social media can rant, and it will not really matter; but mockery will not do. Because mockery stings and ridicule can cut in a way nothing else can. Sensibilities are easily offended by the bitter truths that comedians say with the sugar coating of humour.
Pompous egos are pricked and those with puffed up self-images cannot deal with that. For Khattar and his ilk, sexism or "non-vegetarian" jokes in Comedy Nights With Kapil are not the problem — even a dig or two at Radhey Ma, who doesn't count for much is fine, but making fun of Gurmeet starts getting too close to the bone. If not nipped in the bud, the next joke would be about Gurmeet's association with politicians and then there will be jokes about the politicians themselves.
As usual, the film industry went into its customary purdah and pretended not to notice that an entertainer and artiste had been arrested for something so trivial. Sharda is hardly big enough to bother about and even when stars such as Aamir Khan were attacked, they did not get the wholehearted backing of their colleagues. Who wants to take panga with politicians or even godmen, (though cinema has a long and glorious tradition of making fun of fake, saffron-clad gurus who are up to no good). A few like Anurag Kashyap and Vir Das criticised the arrest, but it was left to Rishi Kapoor — who is emerging as a sensible, liberal voice and is using it without fear or favour — to declare he would play the godman, challenging anyone to arrest him. He right away grasped the core of the issue — Gurmeet and his backers were bullies who simply had to be mocked.
The quick response of the government, the police and even the judiciary to one complaint in a distant state shows which way the wind is blowing. The Khattar government's action will have a chilling effect on not just comedians but also writers, actors, painters and everyone else. They will all be careful about not taking on sundry gurus and political figures — well, some of them at least — and this is unhealthy for a democracy. Happily Sharda has said it will not affect his work. All the more reason to give him total support.
...