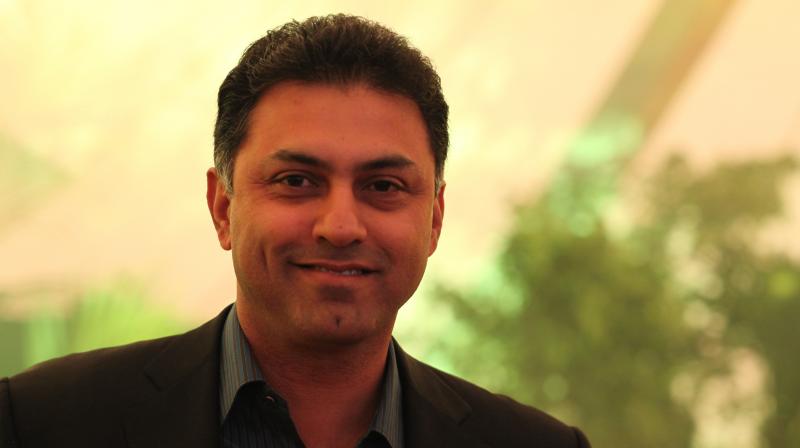 Tokyo: In line with trending terms like "Brexit" and "Rexit", now Twitteratis have coined a new expression "Nexit" after India-born Nikesh Arora announced his surprised resignation as President and COO at SoftBank.
For the past several days, two words 'Brexit' and 'Rexit' have been trending. 'Brexit' in short stands for Britain's possible exit from the European Union, while 'Rexit' word came up after RBI Governor Raghuram Rajan decided against seeking a second term.
On Twitter, Arora's surprise exit was being referred as '#Nexit', in line with the trending terms -- #Rexit (Rajan deciding not to take a second term) and #Brexit (Britain's possible exit from the EU).
India-born Nikesh Arora, President and COO at Japanese conglomerate SoftBank, today said he is stepping down from his role as Masayoshi Son wanted to continue as the CEO for the next 5-10 years.
The 48-year-old former Chief Business Officer at Google decided to call it a day as his 58-year-old boss Son said he was planning to quit at the age of 60 but felt he was "still a bit too young".
The development interestingly came just a day after Arora getting a clean-chit from a special committee set up by SoftBank to look into the allegations against him from some shareholders about his conduct and qualifications.
"Masa 2 continue 2 be CEO for 5-10 years, respect that. Learnt a lot. Clean chit from board after through review. Time for me to move on," Arora said in a tweet. He added: "I did as promised...Didn't want to be CEO-in-waiting past my sell-by-date."
Arora had joined SoftBank as its Vice-Chairman and CEO of SB Group US in September 2014 from search giant Google. In May last year, he was elevated to President and COO, the first time in 35-year history of SoftBank that anyone was given the President title.
At that time, Son had mentioned that Arora is the most likely candidate to succeed him in future. Arora, who is responsible for global operations, has led SoftBank's investments in India in eCommerce firm Snapdeal, ride-hailing service Ola, real-estate website Housing.com, hotel-booking app Oyo Rooms and Grofers.
Asked about his exit affecting investment dynamics of SB portfolio companies in India, Arora said "plan to support them for an year, hence continuing as advisor".
"Going to continue to support the Indian startup ecosystem ....can't change faith if you change jobs," he tweeted.
Arora, who is among the highest paid global executives, received USD 135 million pay package including a joining bonus in 2014-15, and was paid USD 73 million last year.
On the clean chit from the special committee, the Banaras Hindu University-graduate said he never had a doubt.
"My father was a man with the highest integrity, if there was one thing he tought me, that was it," he added.
...