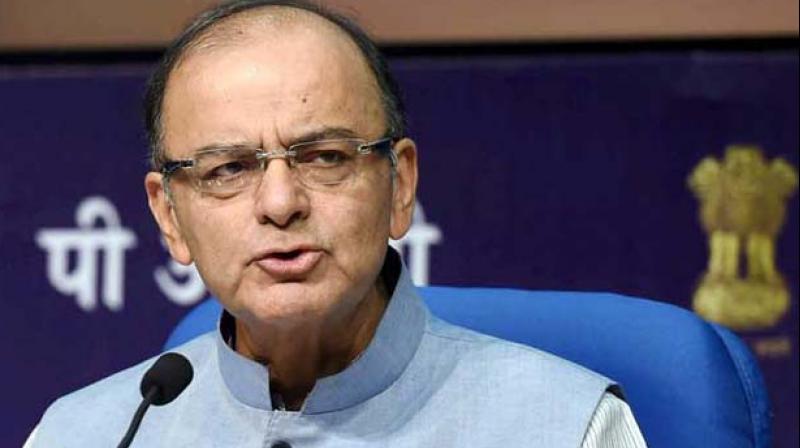 New Delhi: Finance minister Arun Jaitley on Wednesday said that India is not ready for bank privatisation and the present characteristics of PSU banks will continue except for IDBI Bank.
Mr Jaitley said that the top priority of the government is implementation of GST and was confident that tax rates will come down once the indirect taxation regime is put in place.  He said that the challenge before the government is to put PSU  banks back on track and continue to operationalise stalled infrastructure projects to further boost economic activity.
"We are trying to consolidate some of the banks, which may otherwise find it difficult in a competitive environment. In one case we are thinking of reducing the government stake to 49 per cent in IDBI Bank," said Mr Jaitley.
He said that  in a consolidated manner they would probably continue to be in the present state. "But I think India still realises that there has been a very important role that some of these banks have performed," he said.
On why privatisation in financial space is not taking place, he said, "In order to reach a particular level of reform you have to evolve into that stage of public opinion. In funding large part of social sector in India, public sector banks, despite competition had a far larger contribution."
According to finance minister, the public or political opinion is still to converge to a point where one can start thinking in terms of any form of privatisation in the sector. "Some selective reforms do take place, for instance, we have announced a policy that government holdings (in banks) to be brought down to 52 per cent," he pointed out.
On implementation of GST from April  2017, Mr Jaitley said, "We look ahead, it's a very stiff target, we are running against time. I would certainly like to give it a try."
...