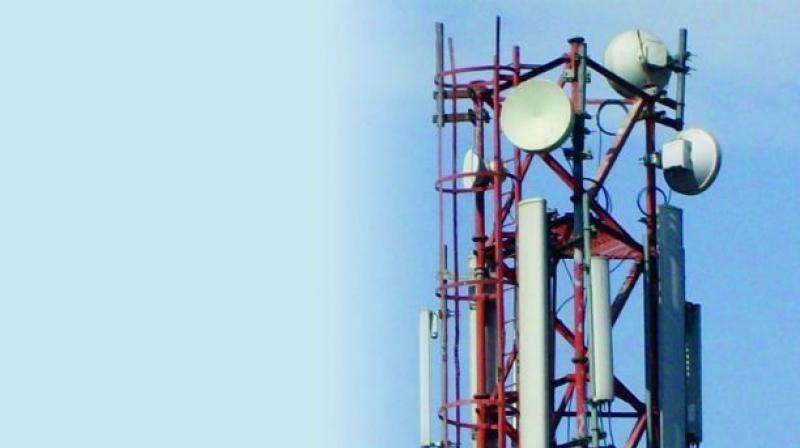 New Delhi: The inter-ministerial group (IMG), looking at measures to mitigate financial stress in the telecom sector, has recommended that the new round of spectrum auction be held in the next fiscal and not the current one, an official source said.
In its report, the IMG has also recommended that the payments for spectrum be taken in 16 instalments (16 years) as against the current practice of 10 years, the source said. Besides, it has favoured a cut in interest rates on penalties by switching from PLR based to MCLR based rate, which could provide relief of about two percentage points in the current situation.
"The IMG has recommended spectrum auctions for next fiscal, and making available 20 Mhz of radiowaves in 2300 band before the auction," said the source.
The Telecom Commission will meet on September 8 to deliberate on the recommendations of the IMG. The source also pointed out that IMG has not made any recommendation on the interest levied for spectrum auction payment.
The IMG has recommended reduction in licence fee and spectrum usage charges under the new telecom policy, he said. IMG yesterday wrapped up over three-month long deliberations that had entailed extensive dialogue with banks and telecom companies.
The IMG -- comprising senior officials from Ministries of finance and communications -- was constituted in mid-May to "examine systemic issues affecting viability and repayment capacity in telecom sector and furnish recommendations for resolution of stressed assets".
The Indian telecom industry, which is locked in an intense tariff war, owes a staggering Rs 4.6 lakh crore to various financial institutions and banks. Over the past few months as IMG held its deliberations, new and old telecom operators have continued to blame each other for the sector's financial difficulties.
Reliance Jio accused incumbent operators of milking the sector using borrowed money, while older players (Airtel, Vodafone and Idea) blamed free voice and data offering by the Mukesh Ambani firm for bleeding the sector.
The incumbents have been speaking in one voice on reduction of levies like licence fee and SUCs, and have been demanding a relaxation in spectrum payouts.
In fact, Vodafone Group CEO Vittorio Colao had recently written to Telecom Minister Manoj Sinha ruing what he termed was "unchecked price competition with services offered below cost for considerable?periods of time".
The Vodafone top honcho, in the letter dated August 22, had expressed hope that the IMG will recommend "a reduction in the interest rates for deferred spectrum payments to 6.25 per cent in line with the improved macroeconomic trends and an increase in the period of payment for spectrum".
...