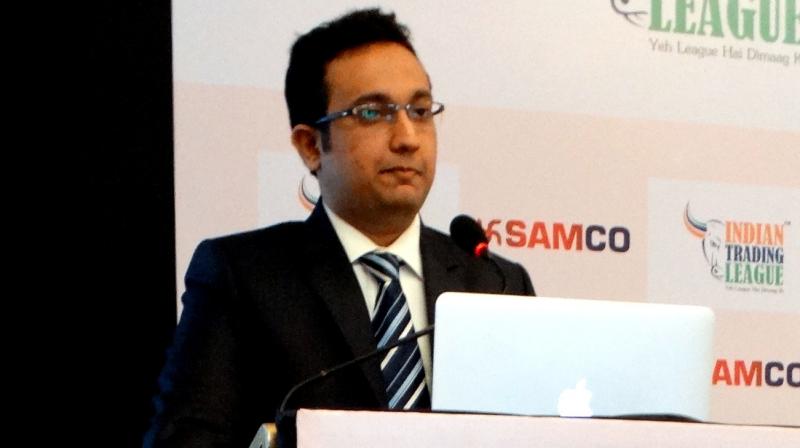 Mumbai: SAMCO, one of India's fastest growing discount brokers today announced the launch of the Season 2 of the Indian Trading League, India's first and only real stock market competition.
The Indian Trading League is making it easier for individuals to achieve better trading and investing returns by introducing new formats to its existing formats, introducing a gamified platform with the ITL Medals and introducing personalised behavioural analysis for traders and investors in the markets.
The second edition of the league will begin from the May 1, 2016 and conclude on March 31, 2017. The League has added two new formats i.e.; The Royale League and The Student's League along with the existing four formats of the league viz the traders, commodities, investors and women's format.
The Royale League is for traders and investors investing with capital greater than Rs 5 Lakhs and Student's League is for student participants below the age of 27. There are cash prizes of over Rs 1.50 crore to the winners across different formats and time periods. The winner of ITL Royale League will get a fund management contract of USD 1 million. 
Commenting on the launch of ITL Season 2, Jimeet Modi, CEO of SAMCO said, "Success in the stock market requires traders and investors to do a few things correctly and consistently. However, there is no platform or formal education to help people get better. With the ITL medals platform, the first gamified platform in the world, which not only gratifies investors and traders instantly but also charts out goal oriented trading levels and maps the journey for being an excellent and successful market participant."
The ITL Medals reward users for their trading and investing achievements and help to provide a constant encourangement to improve. The program also penalises users with Red cards and Yellow cards for mistakes made in their trading or investment portfolio. As users keep accumulating different medals, they keep moving to higher levels from an ITL Rookie (Level 1) to being an ITL Veteran (Level 4) as the aim to achieve the ultimate level ITL Master (Level 5). A total of 70 medals and cards are up for grabs for every user.
•           Gold Medals include achievements such as letting your profits run by 100%, successfully writing option and getting 100% premium, maintaining a 60% trading accuracy ratio throught the year amongst others
•           Silver Medals include achievements such as being a "Smart Stopper" – keeping a 5% Stop Loss on a trading position; being a "Capital Conserver" – Not losing more than 10% capital; and being a "Smart hedger" by Hedging your speculative positions
•           Bronze Medals are basic achivements for every market participant which include making their first profitable trade, or being a consistent capital saver and investor, or making their first index trade.
•           Red Cards are penalties imposed on users for losing more than 50% of their capital, paying penal STT on exercised options on expiry day amongst others.
•           Yellow Cards are penalties for an over diversified portfolio – Owning more than 30 stocks or Excessively concentrated portfolio with more than 80% capital invested in a single stock and others.
The startup, which was formed in May 2015, has already witnessed investors' attention with Kapil Dev, London based Bay Capital Founder Siddharth Mehta and others investing up to USD 3 million as Series A investors.
The Website for registrations on the Indian Trading League is www.indiantradingleague.com
...