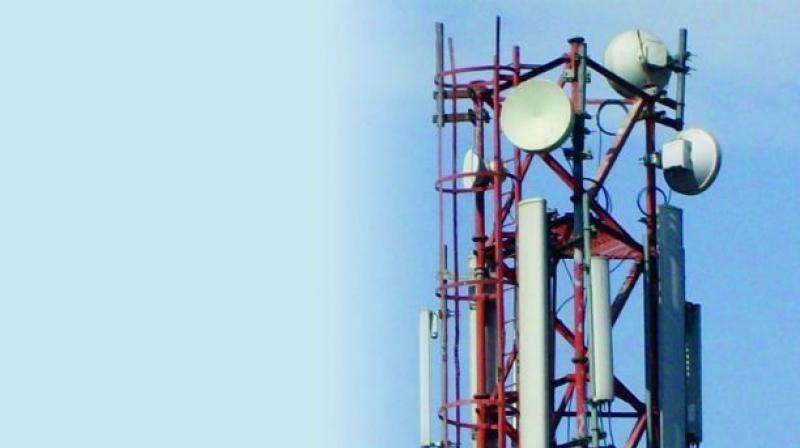 New Delhi: Industry body COAI today said the government should address the issue of financial plight of the telecom sector with "utmost urgency" and made a renewed push for lower levies as mooted by the regulator.
"We are glad that RBI has taken note of our contention that the industry is in financial stress. We had warned continuously that companies are hard pressed to make payments to the government and the banks," COAI Director General Rajan Mathews told PTI.
Mathews' comments come in the wake of the Reserve Bank of India (RBI) today asking banks to make higher provisioning for loans to the telecom sector that is facing financial stress and closely monitor their exposure to avoid any adverse impact on businesses.
The telecom sector has a debt of about Rs 4.6 lakh crore and is facing pressure on revenue and profitability in wake of competition intensified by the entry of newcomer Reliance Jio. COAI also urged the Telecom Department to consider recommendations of TRAI on lower spectrum and licence fee charges.
"TRAI's recommendations of lowering of Spectrum Usage Charges to one per cent and reduction of licence fee to three per cent, needs to be looked at. In addition, focus should be on adoption of revised definition of Adjusted Gross Revenue (AGR)," Mathews added.
It may be recalled that earlier this year, the inter- ministerial body Telecom Commission in a letter to TRAI had warned of a loan default by operators. It had asked the regulator to revisit its tariff orders and free promotional offers of firms like Reliance Jio.
The then Telecom Secretary J S Deepak, who headed the Telecom Commission at that point, had flagged the serious impact of promotional offers on the financial health of the sector and the capability of the companies to meet their contractual commitments, including payment of instalments for spectrum purchased and repayment of loans.
Last month, TRAI hit back at Telecom Commission's contention of free offers playing havoc on finances of telecom companies saying its policies are aimed at promoting competition and lower tariffs that benefit consumers.
TRAI in its recent letter to Telecom Secretary P K Pujari also drew the attention of the government to its past recommendations and specifically to its suggestion of allowing spectrum as collateral to relieve stress of telecom and banking sectors.
Recommendations such as these and others pertaining to methodology for estimation of revenue for levying licence fee and spectrum usage charges and increased duration and instalments for payment of spectrum fee, would go a long way in addressing the concerns of the sector, TRAI had said.
...