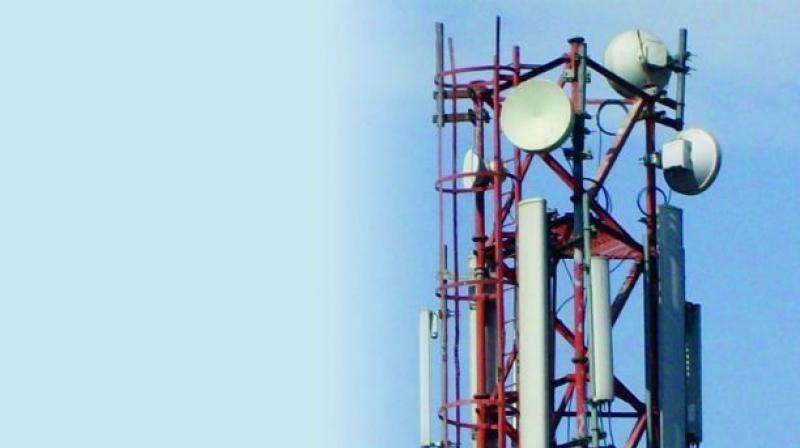 New Delhi: Telecom subscriber base in India grew by about half a per cent to cross the 121 crore mark at June-end, with the mobile segment accounting for the lion's share of growth with a net addition of over 60 lakh customers. Broadband subscriber base, dominated by mobile users, topped 30 crore, from 29.16 crore in May, Trai said in a report.
"The number of telephone subscribers in India increased from 1,204.98 million at the end of May 2017 to 1,210.84 million at the end of June 2017, showing a monthly growth rate of 0.49 per cent," the Telecom Regulatory Authority of India said in the monthly subscribers report.
Out of 11 telecom operators, only five top mobile players -- Reliance Jio, Bharti Airtel, BSNL, Vodafone and Idea Cellular -- were able to add new customers. Loss of mobile subscribers by Tata Teleservices, Reliance Communications, Telenor, Aircel, Sistema Shyam and MTNL held back the growth rate.
With a net addition of about 60 lakh, overall mobile subscriber base in the country grew to 118.6 crore at the end of June, up from 118 crore at the end of May. Mobile operators jointly added about 1 crore new customers, of which over 60 lakh were added by Jio alone. In May, Jio had added over 47 lakh.
It was followed by Bharti Airtel, which added over 20.47 lakh new customers compared with 20.98 lakh in May. State- owned BSNL and Vodafone were neck and neck with 9.95 lakh and 9.88 lakh net customer addition, respectively. Idea could add only 35,541 new customers in June.
Tata Teleservices lost 17.25 lakh subscribers, RCom 10 lakh, Telenor 6.82 lakh, Aircel 4.1 lakh, Sistema Shyam 2.48 lakh and MTNL 250 mobile subscribers. Out of total mobile subscribers, 102.27 crore were found active in June.
The landline segment remained a net loser of customers, with BSNL losing over 1.5 lakh subscribers -- highest by an operator. MTNL lost 10,438 landline customers, RCom 3,690 and Sistema Shyam 1,397. Private operators such as Bharti Airtel, Vodafone, Quadrant and Tata jointly added about 15,000 landline customers though.
Total landline subscriber base in the country declined to 2.4 crore at June-end, from 2.41 crore at the end of May. In the broadband segment, there were about 28 crore wireless mobile broadband connections and 1.83 crore fixed line ones.
"Top five service providers constituted 89.08 per cent market share of the total broadband subscribers at the end of June 2017. These service providers were Reliance Jio Infocomm (12.33 crore), Bharti Airtel (5.53 crore), Vodafone (4.11 crore), Idea Cellular (26.37 crore) and BSNL (2.17 crore)," the report stated.
...