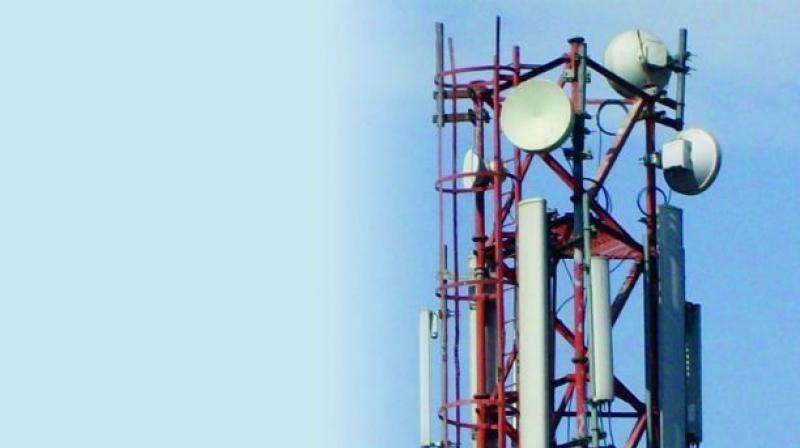 New Delhi: Top three telcos — Bharti Airtel,Vodafone and Idea — have secured adequate 4G spectrum during the recently-concluded auction to counter Jio, making them more competitive to poach subscribers, analysts said today.
The spectrum auction, which was touted as the largest sale of mobile airwaves, ended in a whimper yesterday, with just Rs 65,789 crore of bids coming in over five days as against an expectation of Rs 5.6 lakh crore.
Nearly 60 per cent of airwaves, including premium 4G bands, remained unsold.
"We now believe that the top three telcos have adequate 4G spectrum to counter Jio, making it more competitive to poach subscribers. We now also see faster consolidation among smaller telcos, given lack of data spectrum," Bank of America Merrill Lynch said in a report.
It added that the top three operators, however, still lack a sub-1 GHz 4G band that Jio has and therefore, there is a possibility that these companies may purchase spectrum in the 700 MHz in future.
The appetite may be driven by improvement in capacity utilisation, led by data growth. "With 60 per cent of the spectrum unsold, we expect the government to reduce prices of 700/900 MHz in future auctions to entice demand," it added.
The industry has said financial strain on the industry and unrealistically high reserve price were the major reasons for the 700 MHz band not getting any bidder.
"With 60 per cent airwaves witnessing no bidding, the muted response is indicative of operators' reluctance to invest heavily at current market prices," EY Global Telecom Leader Prashant Singhal said.
Steep pricing of 700 MHz band kept operators away from bidding for the efficient frequency band that alone had the potential to fetch over Rs 4 lakh crore at the base price to the government.
"Telcos bought more spectrum than what we had anticipated, and at 50-60 MHz of average spectrum holding per circle, we do not expect Bharti and Jio to need additional spectrum in the near-to-medium term," said Goldman Sachs.
It added that while Vodafone and Idea bought 2500 MHz spectrum in the auction, neither of them has plugged all their 3G/4G gaps and instead consolidated holdings in many existing circles.
Market leader Bharti Airtel acquired 173.8 MHz spectrum in bands of 1800MHz, 2100 MHz and 2300 Mhz for Rs 14,244 crore in circles including Kerala, Assam, Maharashtra, Delhi, Mumbai and the North-East.
Idea acquired 349.20 MHz of spectrum for Rs 12,798 crore in 1800 MHz, 2100 MHz, 2300 MHz and 2500 MHz bands and will be able to offer 4G services on its own spectrum across 20 circles, including nine new service areas of Uttar Pradesh (West), UP (East), Gujarat and Mumbai.
Vodafone India, which has emerged as the most aggressive bidder, has acquired spectrum in 1800 MHz, 2100 MHz and 2500 MHz bands for a total cost of Rs 20,280 crore. It has 17 circles with 4G capability.
...