Sales figures for the subcompact sedan segment are out for the month of August 2018. And as expected, the Maruti Suzuki Dzire and the Honda Amaze continue to the lead the segment, which comprises of 7 models as of yet. Here's how each car in this category fared on the sales chart in August:
Subcompact sedans

August 2018

July 2018

MoM Growth

Market share current(%)

Market share (% last year)

YoY mkt share (%)

Average sales (6 months)

Maruti Suzuki Dzire

21990

25647

-14.25

54.33

71.98

-17.65

24100

Honda Amaze

9644

10180

-5.26

23.83

4.48

19.35

6572

4981

4114

21.07

12.3

8.06

4.24

3980

1646

2269

-27.45

4.06

4.89

-0.83

2391

964

878

9.79

2.38

4.05

-1.67

1071

721

401

79.8

1.78

3.27

-1.49

743

523

1069

-51.07

1.29

3.23

-1.94

1084

Total

40469

44558

-9.17
Takeaways:
1. Maruti Dzire's dominance: As anticipated, the Dzire's demand is twice as much as the Amaze. The third-gen Dzire long surpassed the monthly/average demand of the second-gen model thanks to its hard-to-miss packaging. The Dzire is expected to continue this spree for the times to come.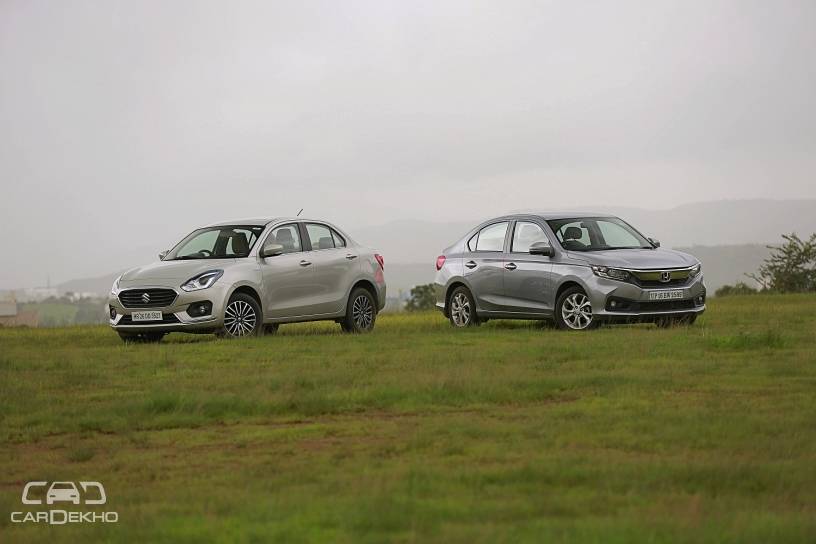 2. Aspire could jump to the third or fourth spot: The Aspire secured the last spot in August 2018 sales purely because of the fact that the carmaker is clearing stocks of the pre-facelift model. The mid-cycle update of the Aspire will hit the market next month on October 4. With the most powerful 1.2-litre engine in the country along with a host of additional features, including electronic stability control, the updated Aspire could jump a few rungs up in the ladder. It could very well be at the third spot right after the Amaze.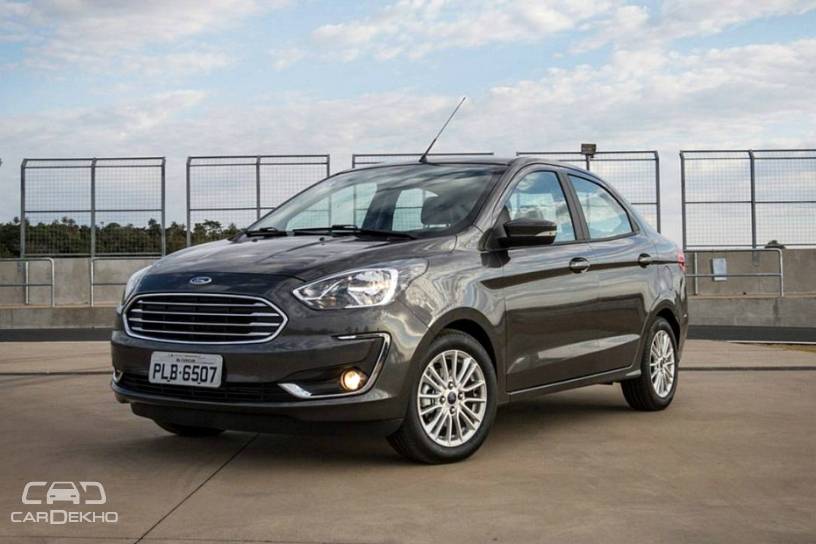 3. The rest: The Volkswagen Ameo continues to show dismal performance in the segment. In its usual fashion, Volkswagen could introduce a special edition of the Ameo for the festive season that might boost its sales.
4. Upcoming: Apart from the 2018 Ford Aspire facelift, Tata will soon launch the performance-oriented JTP version of the Tigor around Diwali. The Tata Tigor JTP will be the first-ever go-fast sub-4m sedan in the country.
With the ongoing festivity along with attractive offers, combined sales of the segment is expected to go up in the coming months.
Disclaimer: This article has not been edited by Deccan Chronicle and is taken from a syndicated feed. Photos: CarDekho.
...