Mahindra has launched the Marazzo in India with prices ranging from Rs 9.99 lakh to Rs 13.90 lakh. The Marazzo doesn't have a direct rival but there are a few MPVs available in India that are priced either below or above the Mahindra, like the Maruti Suzuki Ertiga and the Toyota Innova Crysta. We find out how the Mahindra Marazzo fares against these cars on paper.
Dimensions
| | | | | | |
| --- | --- | --- | --- | --- | --- |
|   | Mahindra Marazzo | Maruti Ertiga | Toyota Innova Crysta | Renault Lodgy | Mahindra TUV300 Plus |
| Length (mm) | 4585 | 4296 | 4735 | 4498 | 4400 |
| Width (mm) | 1866 | 1695 | 1830 | 1751 | 1835 |
| Height (mm) | 1774 | 1685 | 1795 | 1709 | 1812 |
| Wheelbase (mm) | 2760 | 2740 | 2750 | 2810 | 2680 |
Longest: Toyota Innova Crysta
Widest: Mahindra Marazzo
Tallest: TUV300 Plus
Longest Wheelbase: Renault Lodgy
The Marazzo is longer and wider than the Ertiga, Lodgy and the TUV300 Plus. It's also wider than the Innova Crysta, but the Toyota is longer. The Marazzo's 2760mm wheelbase, which is shorter than just the Lodgy, but longer than all other MPVs in this comparison, speaks volumes about the kind of cabin space the latest Mahindra MPV might offer.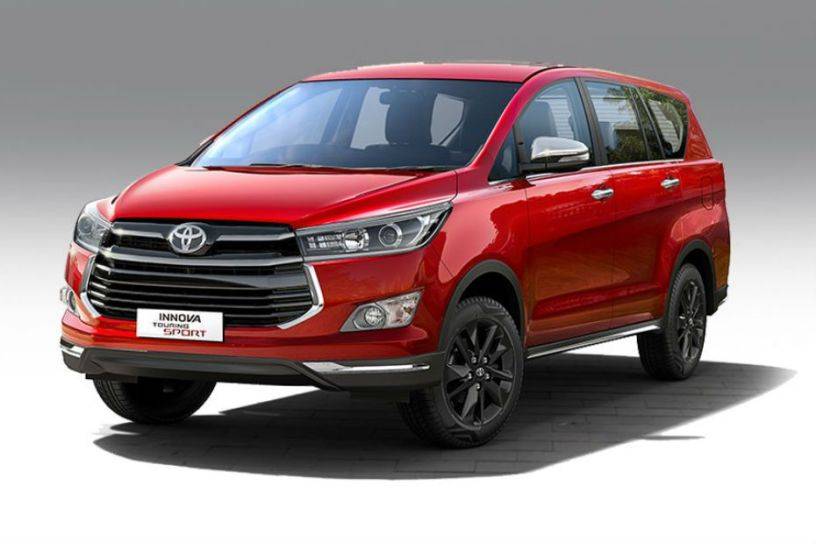 Engines (Diesel Only)
| | | | | | |
| --- | --- | --- | --- | --- | --- |
|   | Mahindra Marazzo | Maruti Ertiga | Toyota Innova Crysta | Mahindra TUV300 Plus | Renault Lodgy |
| Engine | 1.5-litre | 1.3-litre | 2.4-litre/2.8-litre | 2.2-litre | 1.5-litre |
| Power | 122PS | 90PS | 150/174PS | 121PS | 85/110PS |
| Torque | 300Nm | 200Nm | 343/360Nm | 280Nm | 200/245Nm |
| Transmission | 6MT | 5MT | 5MT/6AT | 6MT | 5MT/6MT |
| Fuel Economy | 17.6kmpl | 24.52kmpl | 13.7/11.4 kmpl | 18.49kmpl | 21.04/19.98 kmpl |
Most powerful: Toyota Innova
Torquiest: Toyota Innova
Most Efficient: Maruti Ertiga
The Mahindra Marazzo is a body-on-frame vehicle with a FWD layout, which is a rarity. Unlike other body-on-frame MPVs in this comparison (Innova Crysta and TUV300 Plus), the Marazzo is powered by a sub-2-litre diesel engine -- a 1.5-litre unit to be precise --, which does appear a tad small for an MPV this big. Despite being low on displacement, the Marazzo's engine produces the second highest power and torque after the Innova Crysta.
When it comes to transmission options, the Innova is currently the only people mover to offer an automatic transmission paired with a diesel engine. The Mahindra Marazzo gets a 6-speed manual transmission for now. The carmaker says it's readying an automatic version as well but it's not coming until 2020.
Wondering about the efficiency? The Marazzo's ARAI certified mileage is better than the Innova Crysta but it's lower than unibody MPVs like the Lodgy and the Ertiga. Mahindra's 2.2-litre diesel engine under the TUV300 Plus is also about 1kmpl more fuel efficient than the Marazzo's.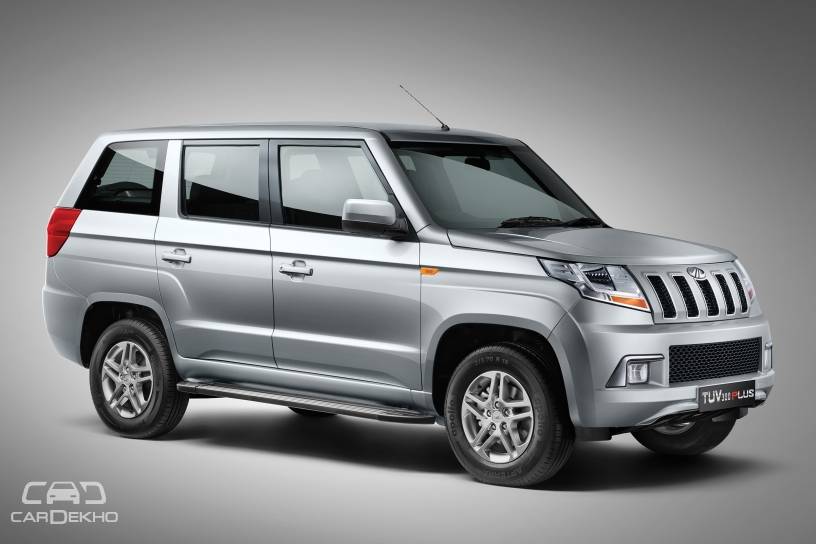 Features
Standard equipment: The Marazzo gets power windows all around, manual AC, front-row armrests and cup holders for all three rows as standard. Both the current Ertiga and the Lodgy miss out on all-around power windows and front-row armrest in their respective base variants.
Safety
The Mahindra Marazzo features dual airbags, ABS with EBD, disc brakes on all four wheels, impact-sensing door unlock, speed-sensing door lock and ISOFIX mounts as standard. Even its top variant gets only these many safety features, which may be a bit of a letdown for some, considering the Marazzo is otherwise a premium MPV.
The Toyota Innova gets an extra knee airbag for the driver from the base variant onwards. In its top variant, it gets 7 airbags, vehicle stability control and hill start assist too, which you won't get in the Marazzo.
The Marazzo's stablemate, the TUV300 Plus, misses out on the airbags and ABS on the base variant and doesn't get ISOFIX mounts in any variant. If you want both the driver and passenger airbags with ABS on the Ertiga, you will have to opt for the LXi (O) variant which commands a premium of Rs 39,000 over the base-spec model. The Lodgy, meanwhile, gets ABS with EBD as standard but misses out on dual airbags on all except the top-of-the-line RxZ variant.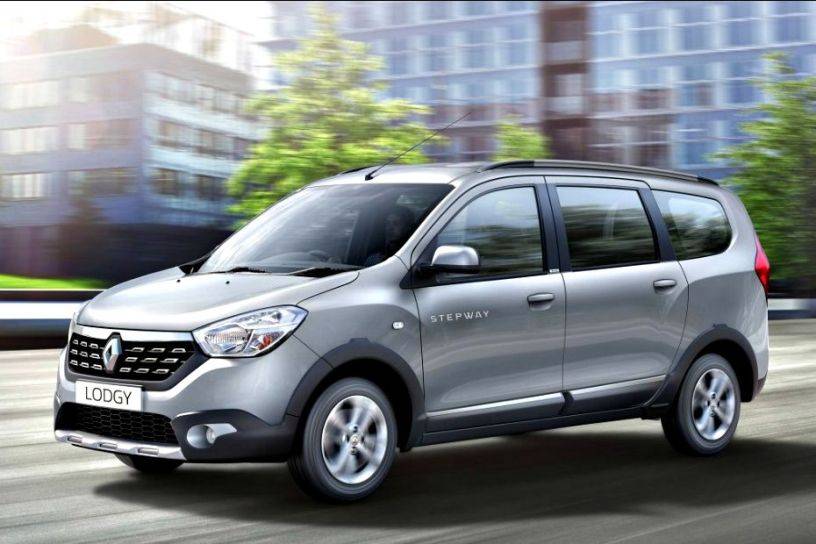 Infotainment
All the MPVs get a 7-inch touchscreen in their higher variants with connectivity options ranging from AUX-in and USB to Bluetooth. But none offer both Android Auto and Apple CarPlay pairing except the Ertiga. That said, the Marazzo's infotainment system does offer Android Auto connectivity.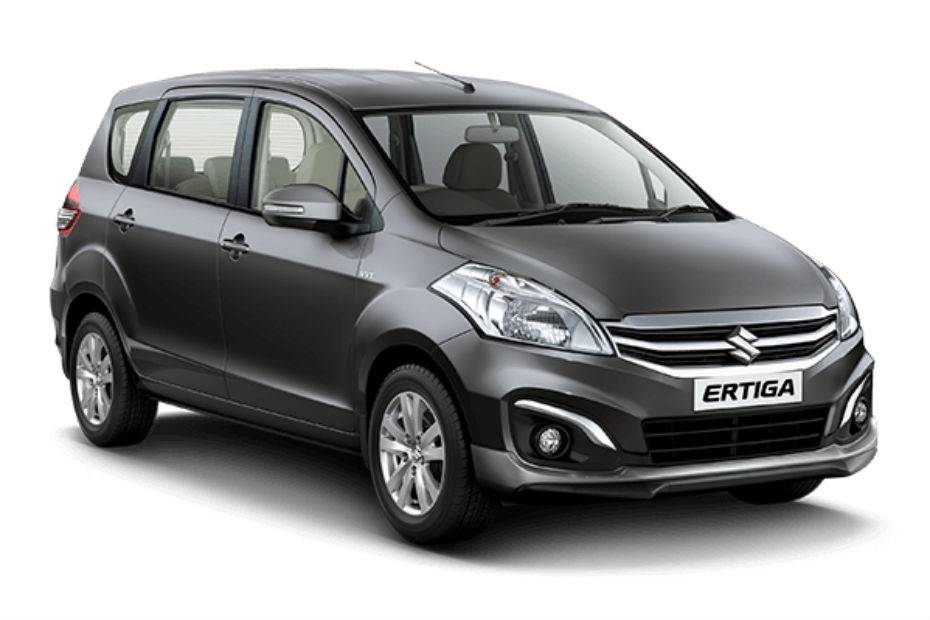 Pricing
The Marazzo starts right at the Rs 10 lakh mark, which makes its entry-level variant more expensive than the base variants of all other vehicles in this comparison apart from the Innova Crysta. But at the same time, it's also bigger than all the cars that undercut it on the price chart. Prices for the Innova Crysta start from over Rs 14 lakh but not only does it get more powerful engines, it's also longer and better equipped as well.
On the whole, the Marazzo clearly bridges the gap between the Ertiga and the Innova Crysta, not only on the price chart but also on many other counts, like size, cabin space and engine power.
| | | | | | |
| --- | --- | --- | --- | --- | --- |
| Model | Mahindra Marazzo | Maruti Ertiga | Toyota Innova Crysta | Mahindra TUV300 Plus | Renault Lodgy |
| Pricing (ex-showroom Delhi) | Rs 9.99 lakh to Rs 13.90 lakh | Rs 8.86. lakh to Rs 10.69 lakh | Rs 15.77 lakh to Rs 22.01 lakh | Rs 9.59 lakh to Rs 10.98 lakh | Rs 8.33 lakh to Rs 11.81 lakh |
Disclaimer: This article has not been edited by Deccan Chronicle and is taken from a syndicated feed. Photos: CarDekho.
...