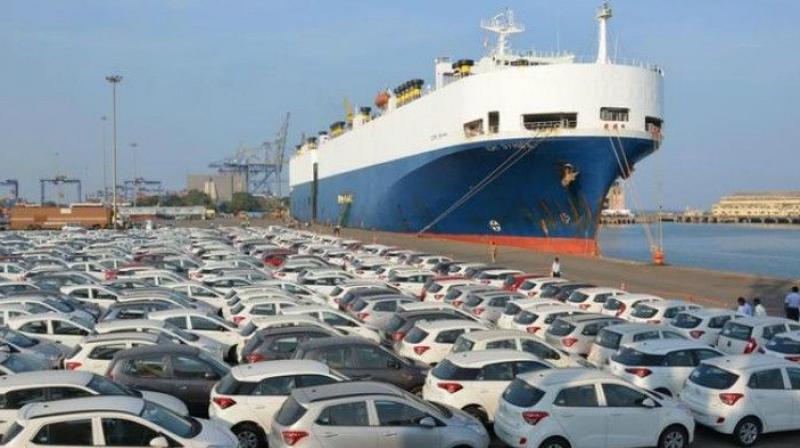 Hyundai India recently marked the completion of a decade-long partnership with the Chennai Port Trust. On this occasion, Hyundai India has received a cheque of Rs 19.69 crore from Cyril C George, the chairman of Chennai Port Trust. The payment comes as a refund of wharfage charges for the 2015-16 fiscal year. Hyundai has exported more than 2 million cars from India since 2006 and has received a total wharfage refund of Rs 165 crore.
After the company's inception in 1996, HMIL started exporting via the Chennai Port from the year 2000. This was followed by a treaty that was signed between Hyundai India and Chennai Port in 2006. Hyundai Motor Company had assigned HMIL as a small car export hub. Prior to the treaty, HMIL exported three lakh cars through the Chennai Port.
Commenting on the occasion, managing director, HMIL, YK Koo said, "Exports have been integral to HMIL and we are happy to have had a great partnership with the Chennai Port which has only grown and strengthened over the years.  This association has not only helped catapult Hyundai as the No.1 exporter for over a decade, but also helped HMIL play a critical role in Hyundai's global operations."
The partnership has been further strengthened as HMIL shipped no less than 800 cars from the Chennai Port to Pipavav in order to realise the latter's goal of making coastal RoRo voyages. The maiden Coastal RoRo voyage set sail from the East to the West coast of India.
For Hyundai Motor Company, HMIL plays a critical role in the global export department. HMIL currently exports passenger cars to around 92 countries across Africa, Middle East, Latin America, Australia and the Asia Pacific.
Source: Zigwheels.com
...