Tusshar Kapoor, Aftab Shivdasani and Mandana Karimi's sex-comedy 'Kya Kool Hai Hum 3', that hit theatres this Friday, failed to impress viewers but did manage to collect over Rs 8 crore at the box office.
Touted as the country's first 'sex-comedy', the third instalment of the 'Kya Kool Hai Hum' series walked a thin line as far as the Censor Board was concerned. Earlier last year, the makers hit a road block when they submitted their film to the 'sanskari' Censor Board. According to reports then, the board had placed a ban on the film.
However, after multiple cuts, the film was finally given the green signal. While some reports stated that there were as few as 30 cuts, others stated that board came down heavy on the film and asked for over a hundred scenes and words to be cut out of the film.
Here's the original document from the Censor Board, that gives us a detailed list of all the words, and scenes that were replaced.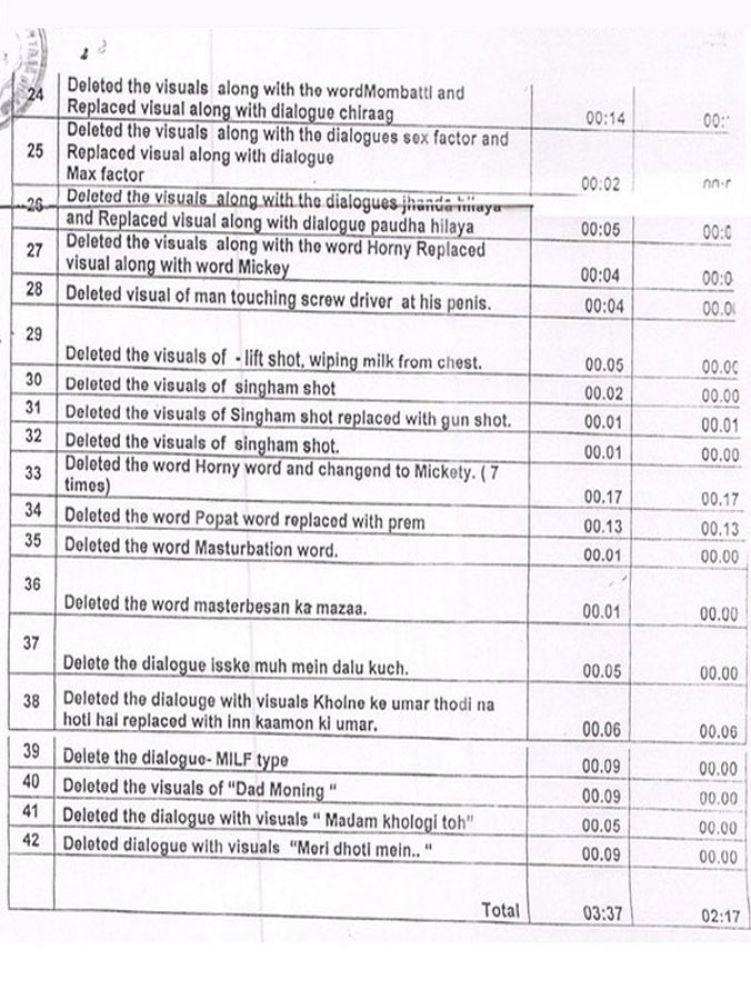 ...