Trump, Guterres discuss terrorism, proliferation at UN General Assembly
DECCAN CHRONICLE | DC Correspondent
Published on: September 26, 2018 | Updated on: September 26, 2018
---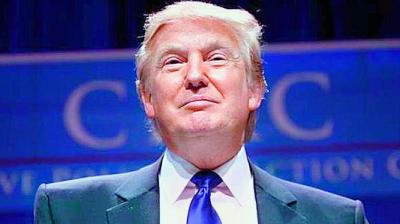 United Nations: US President Donald Trump and UN Secretary-General Antonio Guterres discussed their "common interest" in resolving pressing global challenges, including terrorism, proliferation and other threats to international peace and security.
Trump has been very critical of the UN and has on various occasions complained about the huge economic burden the US has to carry in helping fund the 193-nation body. He has called the UN "a club for people to get together, talk and have a good time" and has also slammed the "utter weakness and incompetence of the United Nations".
Trump, who addressed the UN General-Assembly's General Debate Tuesday, met Guterres on the sidelines of the high-level 73rd session of the UN General Assembly.
According to a readout of the meeting provided by the White House, the two leaders discussed their "common interest in resolving some of the world's most pressing challenges, including those related to proliferation, terrorism and other threats to international peace and security".
Both leaders also pledged to remain in close contact over the coming months. The UN chief's office said that Guterres welcomed the US' efforts to bring peace and denuclearization in the Korean peninsula, as well as its support to humanitarian operations around the world.
Guterres and Trump also discussed the contributions of the UN in various peace initiatives and the US' support to these efforts. The Trump administration has pulled out of key UN bodies like the UN Human Rights Council and UNESCO besides exiting landmark UN decisions such as the Paris Climate Agreement.