US woman arrested after she tied up her husband, cut off his penis
DECCAN CHRONICLE | DC Correspondent
Published on: September 13, 2019 | Updated on: September 13, 2019
---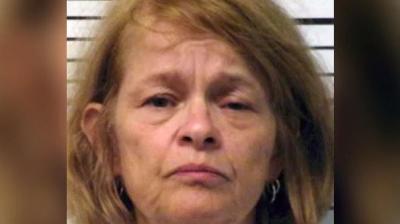 Carolina: A North Carolina woman amputated her husband's penis on Tuesday morning, and she's being held on USD 500,000 bond, according to authorities.
On Tuesday morning around 4 am, Carteret County deputies found themselves at the Newport home of Victoria Thomas Frabutt. Her husband, James, reported that his wife had tied him up, pulled out a knife removed his penis, according to the incident report.
When deputies recovered the 61-year-old's penis, they quickly placed on ice and transported to medical personnel, reported Washington Post.
His wife told a 911 operator that she used a pruner "good for pruning roses" and that James's bleeding wasn't enough to create the "sign of the cross, or write sinner," according to WITN, which obtained the 911 call.
The arrest report stated that Frabutt's motive for amputating her husband's penis was unclear, but she told the 911 dispatcher the cause of her husband's pain was "part of the message against sinning against God and fornication," according to WITN.
Frabutt, who is charged with kidnapping and malicious castration, made her first court appearance on Wednesday with her head down and tears in her eyes. She was appointed a public defender, whose office did not immediately respond to a request for comment.
Her husband is at Vidant Medical Centre in Greenville, North Carolina and his condition is unknown.
Catch the latest news, live coverages and indepth analyses from India and World. Follow us on Facebook and Twitter.