Apple iPhone X Fold revealed
DECCAN CHRONICLE | DC Correspondent
Published on: September 9, 2019 | Updated on: September 9, 2019
---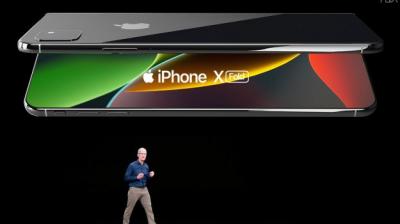 There has been an influx of rumours surrounding Apple's 2020 iPhone 12 which look to throw a wet blanket over Tuesday's launch event. The reports centre around respected Apple analyst Ming-Chi Kuo who claims that for the 2020 iPhone, Apple will be employing an 'all-new form factor design' which is said to be strikingly different from whatever we have seen thus far.
This has led to speculation that Apple may launch a Galaxy Fold rival to challenge Samsung and aim to recapture their lightening which has lost some lustre in the past few years. The last time Apple actually managed to create a stir in the market was in 2017 when they announced the iPhone X as this device came with a design that's now become a standard for smartphones the world over. However, in an attempt to reinvent the smartphone, several brands have started launching foldable smartphones that come with varying form factors and this appears to be the immediate future for smartphone trends.
As of now, there are just a couple of mainstream brands that are close to debuting their products and Apple may be looking to cash in on this market by launching their own take on the smartphone. This foldable iPhone from Apple is expected to launch next year and we expect certain leaks to arise before that happens.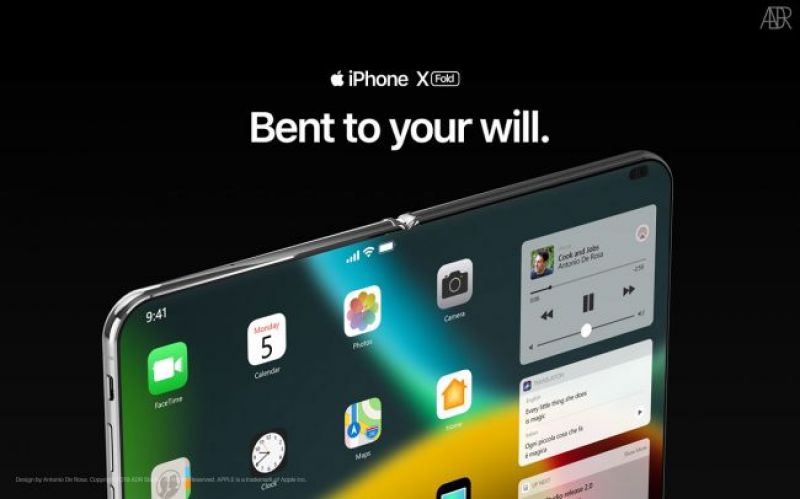 However, with this news surfacing, we look back at a concept video that came out earlier this year which portrays a foldable iPhone and its finished with Apple's refined touch. The creators of this video left absolutely no stone unturned and have even added a price for it. Take a look at the Apple iPhone X Fold concept in the video below.
The YouTube description reads, "Now that the war of the foldable phones has started, what will be the role of Apple? This has been the question in my mind after the Samsung Galaxy Fold and Huawei Mate X unveils. Can Apple come back to be "hungry and foolish"? For this reason, We're decided to imagine the upcoming Apple iPhone X Fold to show how Apple can lead the Battle of the Giant in the Smartphones arena, again."
Elaborating on the video above, the iPhone X Fold has an external screen cover and the internal display opens up into an 8.3-inch tablet. This is a similar strategy that Samsung used with the Galaxy Fold. The specifications here are based on pure fantasy except for the price which is listed at USD 2,000.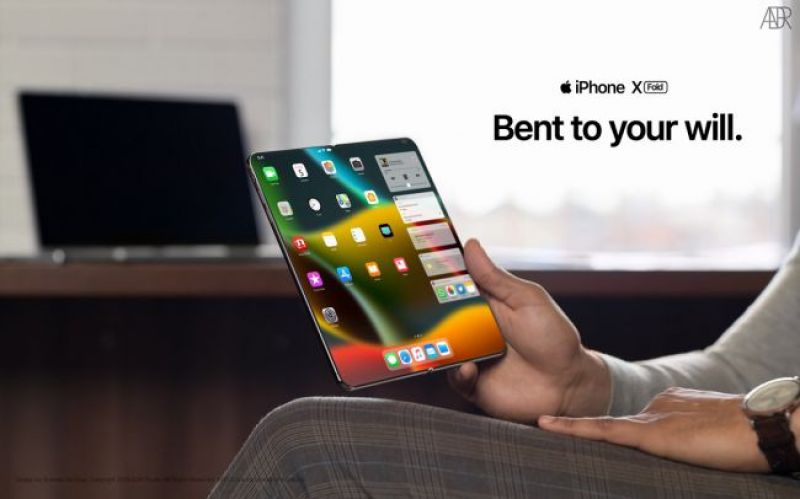 Apple is rumoured to be working on several different foldable devices and earlier on, the United States Patent and Trademark Office published another Apple foldable smartphone patent, detailing how flexible screens have a problem with cold weather on the folding part. Lower temperatures have the tendency to make the foldable area brittle so a heating element could be used to solve this issue.
In March 2018, Apple was awarded a patent for a flexible battery, one that can be integrated with the display. It will feature graphite padding to help dissipate the heat that will occur when the two are combined.