Smartwatch that converts to tablet? Yes, please
DECCAN CHRONICLE | DC Correspondent
Published on: July 9, 2019 | Updated on: July 9, 2019
---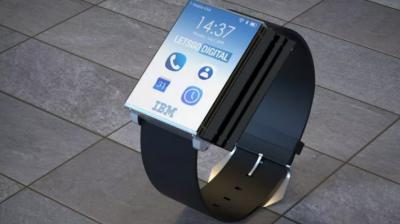 Foldable smartphones are all the rage nowadays and rightfully so. These smartphones come with capabilities that weren't previously thought possible. While foldable phones are yet to go mainstream, its life is expected to just last a couple of years; at least that's what Samsung CEO, DJ Koh has to say about them. He believes that in a span of just 5-years, wearables will take over the smartphone market giving rise to devices we have never ever thought possible. While 5-years is a long span of time in the tech world, brands are already working on products that will disrupt the smartphone segment. One such brand is IBM and their recent patent for a smartwatch is the most, craziest, weird device we have seen yet and we absolutely can't wait for it to become a reality.
IBM has filed a patent for a smartwatch that — wait for it — folds out to form a smartphone and if that doesn't blow your mind, it folds out even more to become the size of a tablet. Essentially, you will be sporting a tablet on your wrist.
As per a report by BGR, IBM has issued a patent for a multi-function smartwatch that's pretty 'ambitious.' This patent was filed three years ago and only just uncovered as per reputed Dutch tech news site, LetsGoDigital, who also prepared colour renders of the device has shared some details of this smartwatch.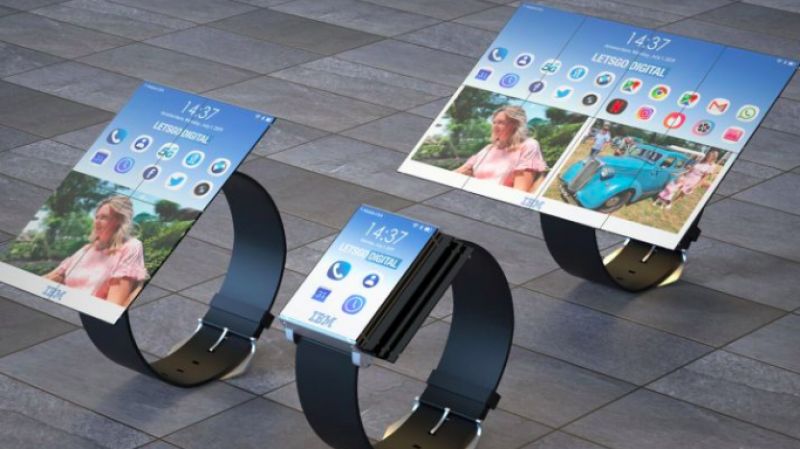 At its smallest, the IBM smartwatch looks no different than the rest of the models out there but with a thicker body. There are no edges on the body and it features a design that's unlike anything that has been seen so far. Below the primary display, there are seven auxiliary screens that are hidden from view. All eight displays measure 2 x 3 inches and when pulled out, they form the size of a smartphone which basically gives you a 4 x 6-inch display on your wrist.
The report goes on to state, "There are, it should go without saying, a ton of unanswered questions about the device, not the least of which involve how the user interface would adjust to switching between the various display sizes. But also whether IBM — better known at least to laymen for its personal computers — ever intends to actually commercialize a device of this kind."
The IBM smartwatch, though outlandish isn't the first one from the brand. In 2000, the brand unveiled a prototype that ran on Linux OS, years before Android Wear OS was even a thing, and well ahead of there being a sizable smartwatch market. With this patent filing, it will definitely be interesting to see what IBM makes of this and where they take it.
With that being said, patents are usually filed but never make it past the stage to be available for commercial use. We have to just wait and watch to see if this becomes a reality.