Kevin Pietersen and Piers Morgan engage in Twitter spat
DECCAN CHRONICLE | DC Correspondent
Published on: November 24, 2016 | Updated on: November 24, 2016
---
Mumbai: Piers Morgan has found himself on the wrong end of a Twitter banter on multiple times. The British TV personality was trolled by Virender Sehwag during Rio Olympics, as he tried to pick on Indian fans for India's poor performance at the Games. This time it was Kevin Pietersen's turn.
Morgan has long been a friend of English cricketer Pietersen. The journalist strongly supported Pietersen when he was sacked from the England cricket team, and has regularly used the social media to make a case for the batsman's return to the team.
It came as a big surprise for Pietersen's fans when the cricketer got involved in a spat with Morgan on Twitter. The whole trail started with a Morgan's tweet on football manager Arsene Wenger and Arsenal, the club he supports.

In reply to which he was trolled by Arsenal supporters, including this one.
A vehement Morgan tweeted out his jobs.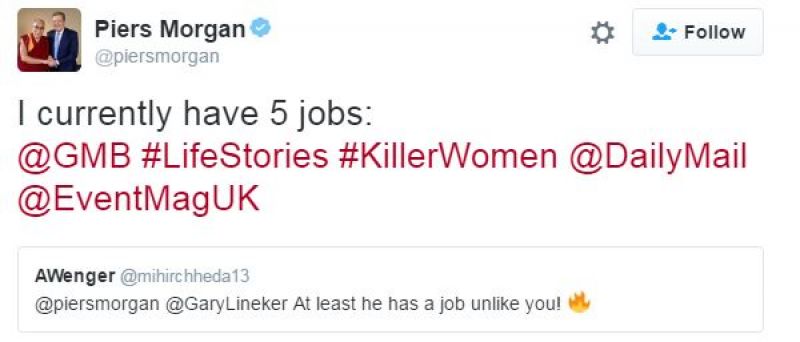 The spat began, as Pietersen joined the conversation.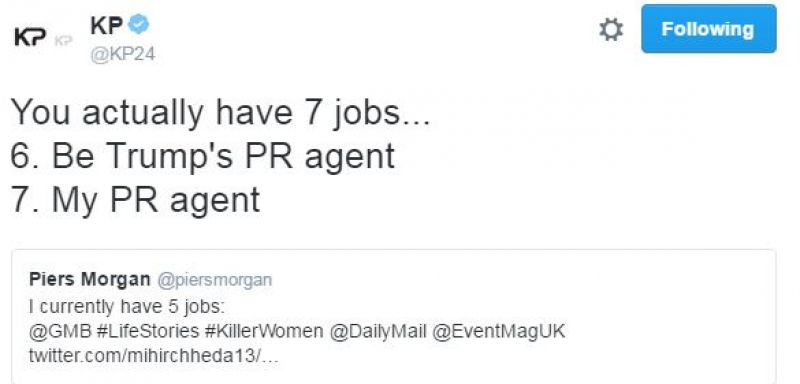 It was Morgan's turn to reply, and he came up with this strong response.

KP's next tweet definitely would have hurt.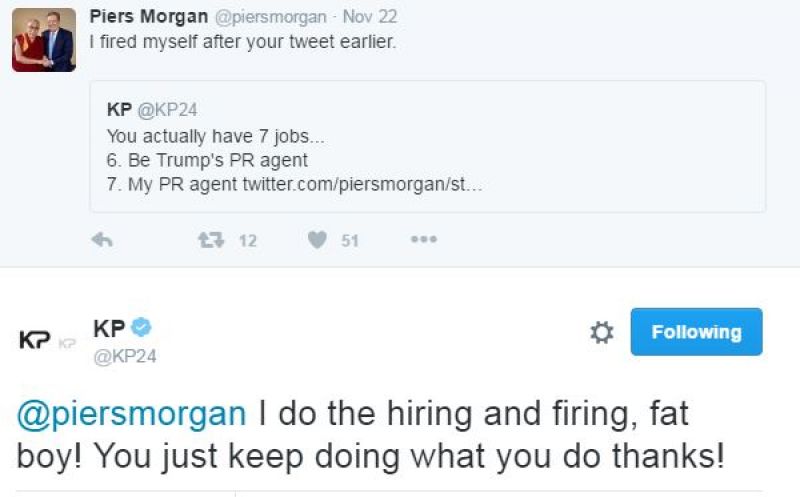 A wounded Morgan took a dig at Pietersen's absence from the English team.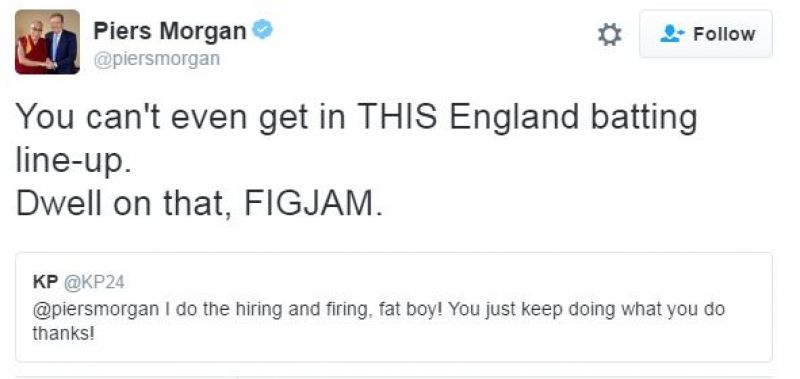 Pietersen is tough to beat, and Morgan found that out the hard way.