Dilli Ka Babu: Reservation in lateral entry?
DECCAN CHRONICLE | Dilip Cherian
Published on: July 13, 2019 | Updated on: July 13, 2019
---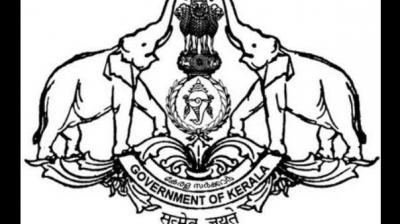 The Centre's policy to induct talent in the bureaucracy from the private sector has been hailed as a major much needed administrative reform. But the lateral entry move has been criticised by several dalit IAS officers as legally untenable as it does not extend the reservation law on such recruitments. Earlier, in April, the government had hired nine individuals at the joint secretary level and none of them belongs to any of the reserved categories.
However, the government has clearly pushed for lateral entry after a lot of calculation. It now appears that the Centre smartly got around the reservation law during the lateral recruitment by using a procedure that does not mandate the provision of reservation for Scheduled Castes (SC), Scheduled Tribes (ST) and Other Backward Classes (OBC) candidates. The government argues that the reservation policy did not apply to the lateral entry policy since domain experts were recruited for individual positions, and reservation did not apply to single posts.
Bringing in domain experts in the government from outside has been one of Prime Minister Narendra Modi's pet administrative reforms. Lateral entry has been resisted by the babus, for the obvious reason — protecting their turf — but the government is going ahead with its implementation while taking care not to fall foul of the extant laws.
Babu challenges Kerala govt
The Kerala government, which terminated additional chief secretary Raju Narayana Swamy recently, may have a legal battle on its hands. Mr Swamy, known for his anti-corruption crusade, has decided to challenge his termination by the government. He has 10 years to retire. He has claimed that the government did not give prior notice to him.
The reported move by the government also comes at a time when Mr Swamy was engaged in a legal battle against the Central government's decision to repatriate him from the post of chairman of the coconut development board to his parent cadre, the government of Kerala. The state high court has stayed the order to repatriate Mr Swamy from the post of chairman of the board. Sources say that the government gave the recommendation to the Central government on the ground that Mr Swamy has not come back to the parent cadre three months after he was repatriated from the service. The reports said the government recommended action against Mr Swamy for his unauthorised absence from office and failure in intimating the government about his whereabouts after completing his tenure as the chairman of the coconut development board. Mr Swamy has rejected the charges.