Dragons' dance to herald talks?
DECCAN CHRONICLE | DC Correspondent
Published on: February 12, 2018 | Updated on: February 12, 2018
---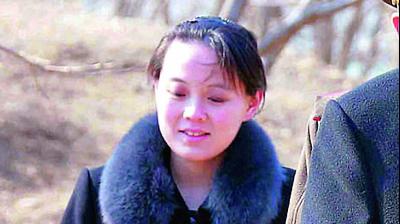 The atmospherics were great as Kim Jong-un's sister, Kim Yo Jong, was the cynosure of all eyes at the Winter Olympics in South Korea's Pyeongchang. The media fawned over the always-smiling younger sister of North Korea's dictator as she grabbed everyone's attention as US vice-president Mike Pence sat in a row below at the opening and studiously ignored her. North Korea is even tipped as likely winner of the diplomatic gold and it's South Korea's President Moon Jae-in who's bang in the middle of this diplomatic churning. He's caught between his belief in the power of Koreans talking to Koreans, and his nation being part of the US-Japan axis to check North Korea as well as to tackle China.
The tangible aspect of the dragons' diplomatic dance is that Kim may have sent an invitation to Moon for a summit in the North. However, while he may have been inclined to accept, it's learnt the South Korean President sent a subtle message back that inter-Koreas talks could resume only if the North talks directly with the United States on its nuclear missiles. The possible response to this can well be imagined. Moon may have the support of some countrymen for a rapprochement with the North, but he's still bound by ties to the US. Moon had to deal with Shinzo Abe's prod on military exercises and yet he ensured Japan was not offended in the Korean diplomatic dance. The world can't be sanguine yet about the prospect of peace talks between the Koreas.