It's Tushar Vellapally from Thrissur
DECCAN CHRONICLE | DC Correspondent
Published on: March 27, 2019 | Updated on: March 27, 2019
---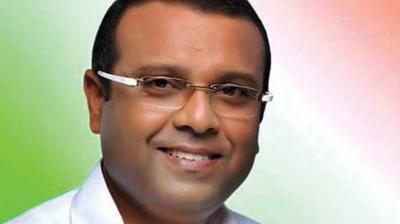 ALAPPUZHA/THIRUVANANTHAPURAM: Putting all speculations to rest, BDJS president Tushar Vellapally has decided to contest the Lok Sabha elections from Thrissur.
"I am contesting the polls with the blessings of my father. I don't have to resign from the SNDP. I will continue as vice-president of SNDP Yogam. If Rahul Gandhi decides to contest from Wayanad, there may be a change in the candidature," Tushar told reporters.
The BDJS also declared Paily Vathiattu, BDJS state vice-president, as its candidate in Wayanad.
However, SNDP Yogam general secretary Vellapally Natesan, Tushar's father, said that he was not aware of what Tushar had told reporters.
"The director board meeting of SNDP Yogam has not discussed Tushar's plan to contest the elections. He has not yet filed his nomination papers, but I hope Tushar will show the required decorum," he said.
He had stated earlier that Tushar will have to step down from the Yogam post if he becomes a candidate. The Congress president's move to contest from Wayanad was delaying the announcement of Tushar's candidature. The BDJS has expressed its willingness to swap the seat with BJP if Rahul chooses to fight from the constituency.
The other candidates announced by the BDJS earlier are: Thazhava Sahadevan (Mavelikara), T. V. Babu (Alathur) and Biju Krishnan (Idukki).
Keep yourself updated on Lok Sabha Elections 2019 with our round-the-clock coverage -- breaking news, updates, analyses et all. Happy reading.