Kutami's mixed voices raise brows
DECCAN CHRONICLE | S.A. Ishaqui
Published on: November 25, 2018 | Updated on: November 25, 2018
---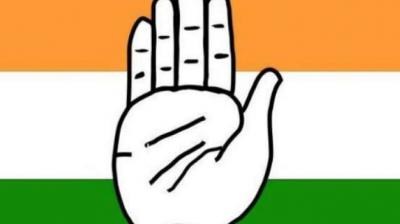 Hyderabad: Would it be possible for the four parties of the Congress-led grand alliance that are speaking in four voices now to come to an understanding if the alliance comes to power, and formulate a common minimum programme as they have promised the people?
The parties that form the People's front or grand alliance — the Congress, Telugu Desam, Telangana Jana Samiti and the Communist Party of India — have announced their separate manifestos.
Though there are some similarities on certain issues, there are ideological contradictions with regard to several other issues also.
The CPI, which claims to have played a key role in the Telangana peasants' armed struggle during the Nizam's rule, has promised to give priority to the families of the martyrs of the armed struggle, but this is not reflected in the manifestos of either the TJS or the TD. The TJS and the TD, instead, have promised to give priority to the families of the 1,200 martyrs of the Telangana movement.
The CPI's manifesto says Hyderabad Liberation Day will be officially celebrated every year on September 17, but the other three parties are silent on this.
The CPI also promises construction of buildings in memory of the martyrs of the peasants' armed struggle, but the other allies of the front are not so keen on this issue.
All four parties have made differing promises to the families of the 1,200 Telangana martyrs, who sacrificed their lives in the struggle to achieve a separate TS.