CBI special court reserves verdict on Jagan Mohan Reddy's petition
DECCAN CHRONICLE | DC Correspondent
Published on: October 18, 2019 | Updated on: October 18, 2019
---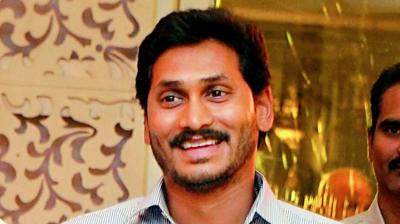 Hyderabad: The CBI special court at Hyderabad on Friday reserved its verdict on Andhra Pradesh Chief Minister YS Jagan Mohan Reddy`s plea to exempt his personal appearance before the court for every trial in the cases lodged by CBI related to disproportionate assets case.
After hearing the contentions of from both sides, Jagan and CBI, the court reserved its judgment and it will be pronounced on 1st November.
In the petition, YS Jagan sought exemption on various grounds stating that he was to perform constitutional duties as the chief minister and it will burden the state ex-chequer in attending the court at Hyderabad from Amaravathi.
The Counsel for CBI submitted that it was almost six years from date of filing of last charge sheet in the case but the trial proceedings are yet to start.
This was an indication that the accused has been able to procrastinate the proceedings on one pretext or other.
Reminding the High Court rejection of Jagan's plea seeking the exemption of appearance, the counsel argued that Jagan has to file the case before the supreme court, not before the CBI court.