Tushar Vellapally in a catch-22 situation
DECCAN CHRONICLE | DC Correspondent
Published on: March 2, 2019 | Updated on: March 2, 2019
---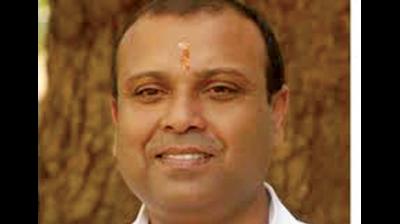 Thiruvananthapuram: BDJS president Tushar Vellapally is in a catch-22 situation with the NDA urging him to contest the Lok Sabha elections and his father Vellapally Natesan asking him to keep off it. While the NDA hopes that Tushar's candidature will help it increase its vote share, Natesan thinks that the BJP is laying a trap for Tushar to tarnish his image as he is bound to lose the battle.
BJP national president Amit Shah, who visited Palakkad recently, had requested Tushar to enter the fray. The BDJS has prepared a list of candidates for Thrissur, Alathur, Ernakulam, Wayanad and Idukki seats. It was compiled by the BDJS Assembly committees and handed over to the state council. The BDJS hopes to capitalise on the Sabarimala issue if Tushar contests from Thrissur.
Natesan said, "it is a trap being laid out by the BJP as it wants to see Tushar losing the elections. Tushar will not win from anywhere and why should he cut a sorry figure? There is a hidden agenda behind the BJP move to field Tushar," he said.
His stand is that Tushar, who is the Yogam vice-president, and other Yogam leaders, including himself, Yogam president Dr. M. N. Soman and Arayakandy Santhosh, secretary, should not contest the elections.
A senior state BJP leader told DC that Tushar's candidature would help the NDA increase the vote share.
"Tushar is free to contest from any seat except Thiruvananthapuram. If Vellapally Natesan is apprehensive of fielding Tushar, why are they clinging to the NDA Kerala chapter? Let them come out of it," he said.