Michilotte Madhavan, who fought Nazis, a forgotten hero
DECCAN CHRONICLE | Harigovind
Published on: September 23, 2016 | Updated on: September 23, 2016
---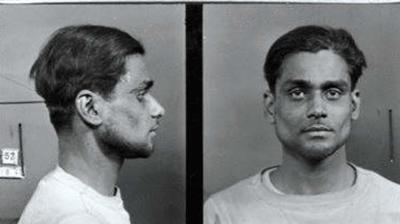 MAHE: Over 20 million people were either killed or imprisoned in the notorious concentration camps of Nazi Germany from 1933 to 1945 when it was finally conquered by the allied forces. Among those killed was a Malayali — Michilotte Madhavan, 28, a student from Mahe who went for his higher studies in France during the Nazi invasion of France. Madhavan was probably the only Indian who was executed by the Nazi regime during the height of Second World War. Though 74 years have passed after he was executed by a firing squad on September 21, 1942, he has no memorials and none has conducted any commemorative programmes in his homeland.
Madhavan, who was an active member of French Communist Party (PCF), was involved in the resistance movement against the German occupation. On March 9, 1942, he was arrested by the pro-Nazi special brigades and later handed over to Gestapo in connection with a theatre bomb blast in which two Nazi officers were killed. He was tortured in Fort de Romainville, the concentration camp in Paris before being executed. According to a diary note from his fellow prisoner P.S. Shamop, the Gestapo took Madhavan along with 115 others from the camp. "All were handcuffed and when they were boarding the vehicle, the rest of the prisoners wished them bon voyage.
As Nazis had declared that no one would be given capital punishment, everyone was under the impression that Gestapo was extraditing them to some other part of the world. The prisoners sung the La Marseillaise, the French national anthem. All of them were carried to the Mont Valerien, north of Paris where they were shot dead and the corpses were burnt," says the diary. Madhavan, who hailed from a middle class family in Mahe, was active in politics from his teenage days along with his brothers. Madhavan's brother Bharathan was a prominent figure in Mahe liberation movement. Their house was often a meeting place for Mahajana Sabha.
"After completing 10th from Mahe French school, he did bachelors in Pondicherry and went to join University of Paris (Sorbonne) for specialising in engineering. Till 1944, there was no information about him when a family friend found his grave yard and sent a photograph to us," remembers Madhavan's niece Suchetha Ramakrishnan. "Though the authorities promised that the lane in front of the ancestral house would be named after him, nothing materialised," she added.