Telugu NRIs in Gulf favour us, says BJP
DECCAN CHRONICLE | DC Correspondent
Published on: August 11, 2019 | Updated on: August 11, 2019
---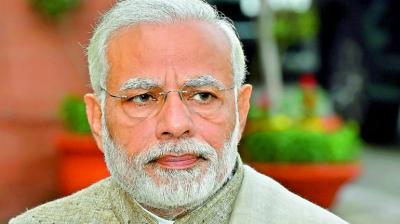 Hyderabad: Post the revocation of Article 370 in J&K, the BJP says that Telangana state NRIs and workers in the Gulf have begun to favour the party, claimed a senior leader.
BJP national executive member N. Ramachandra Rao, who was on a visit to Dubai, stated that Telangana NRIs and workers said that they wanted to join the BJP after the events of August 5.
The BJP has taken its membership drive to the Gulf countries and the responsibility has been given to Mr Ramacha-ndra Rao to woo TS-origin expats.
Telangana NRI Gulf coordination chairman T.R. Srinivas said, "The BJP Gulf cell is conducting programmes assuring NRIs and Telangana state workers that Prime Minister Narendra Modi is with them."