Thalassemia patient contracts HIV, case against blood bank
DECCAN CHRONICLE | Pinto Deepak
Published on: August 9, 2022 | Updated on: August 9, 2022
---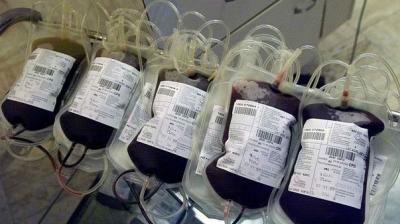 Hyderabad: A three-year-old with thalassemia tested positive for HIV in a case of alleged negligence by a blood bank.
The parents of the patient filed a complaint with the police on Monday stating that their son had contracted HIV after receiving a blood transfusion from the Red Cross Blood Bank. The boy, a resident of Keesara, has been receiving blood transfusions at the blood bank in Nallakunta for more than two years, according to the police.
He needs to receive a transfusion once every 20 days because of his health condition. The boy was also taken for an HIV test every two months.
The boy underwent an HIV test in July and the results came back positive. His parents filed a police complaint in Nallakunta claiming that the blood bank's negligence had caused their child to catch the HIV.
In their complaint, the parents alleged that they had not taken their child to any other blood banks for blood transfusions or for any other procedures involving blood.
A case has been registered against the blood bank under Section 338 of the IPC and verifying the medical and transfusion records.