Telugu actor Annapurna's daughter commits suicide in Hyderabad
DECCAN CHRONICLE | DC Correspondent
Published on: July 28, 2018 | Updated on: July 29, 2018
---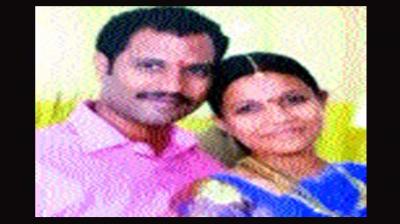 Hyderabad: Tollywood senior actor Ms Annapurna's daughter commited suicide at her residence in Banjara Hills early on Saturday. According to the Banjara Hills police, the deceased, identified as Keerthi, was under medication for the last six months and was suffering from psychological problems.
"She also complained of not getting proper sleep and depression due to these illnesses might have forced her to resort to the extreme step," police said.
Keerthi, an adopted daughter of the senior actor, got married to Venkatakrishna, a software engineer three years ago and the couple did not have any babies.
"On Friday, Venkatakrishna was travelling from Bengaluru to Hyderabad and reached his house in Srinagar Colony around 2 am. He slept in the other room while his wife slept in the bedroom. On Saturday morning, on opening the door, he found Keerthi hanging from the ceiling fan," said the inspector of Banjara Hills, K. Srinivas, adding that he immediately called Annapurna, who resides in the Godavari block in the same vicinity, to inform her about this incident, who then called the police.
"My daughter was seeking medical help for the ill health for the past couple of months now," said Annapurna.
Speaking to this newspaper, she said that Kirthi was consulting a medical professional for her depression. Unable to take it anymore, she killed herself on Saturday .
The reason behind her suicide is unknown, though police are suspecting health issues. Her medical condition is suspected to be the reason behind her suicide, the police said. The body has been shifted to the Osmania General Hospital morgue for autopsy while a case has been booked under section 174 (suspicious death) of CrPC and investigation started.