Telangana: Gram panchayat data under lens
DECCAN CHRONICLE | DC Correspondent
Published on: November 27, 2017 | Updated on: November 27, 2017
---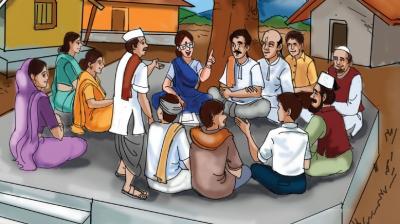 Hyderabad: The state government will seize and scan the records of all gram panchayats to detect misuse of funds and begin proceedings to recover them. The tenure of existing gram panchayats is to end in another eight months. The government wants to inspect all the records before the term ends as a majority of panchayats are facing graft charges and sarpanches are known to be siphoning off funds.
The Panchayat Raj and Rural Development department has issued directions to panchayat officers in all districts to seize the records of gram panchayats and verify them thoroughly. They have been told to inspect details such as how much funds were sanctioned by the government during the last four years, how much of this was spent and how much was incurred under each account head.
Minister for PR&RD Jupally Krishna Rao said, "The district panchayat officers have been told to submit reports district-wise to government by December 2."The move assumes significance in the backdrop of Chief Minister K. Chandrasekhar Rao's statement that gram panchayats are riddled with corruption and the state wants to rejuvenate them by bringing a new Panchayat Raj Act.