Adilabad: No egg for pregnant women, kids
DECCAN CHRONICLE | Pillalamarri Srinivas
Published on: November 28, 2017 | Updated on: November 28, 2017
---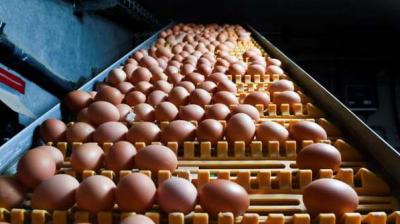 ADILABAD: Children from aanganwadis and pregnant women seem to have been the most affected by soaring prices of eggs in the market. With the high costs, supply of eggs to aanganwadis has been irregular. Contractors have not been supplying eggs regularly because of the high prices. The irregular supply of eggs has not only hit the nourishment and diet of children and students but also pregnant women.
There are claims of some anganwadis teachers and aayas not giving eggs to children and pregnant women in interior areas but selling them in the local markets to make money. Each egg is being sold for Rs 6-7 in the market. The price is higher in the interior areas where there is no road connectivity. The price of the eggs was increased suddenly due to a shortage of supply in the market and the increasing demand. Contractor who supply eggs to anganwadis have not supplied for days especially to anganwadis located in the interior areas. There is no supervision on supply of the eggs to anganwadis in the Agency areas and some of the Integrated Child Development Services staff collude with the contractor indulge in irregularities.
Meanwhile, damaged eggs and bad milk has been found in urban anganwadi centre in Adilabad town. The issue came to light when the government appointed ICDS organiser for Adilabad and Nirmal districts Kastala Premala inspected the urban anganwadi and she expressed her displeasure. It also came to light that the ICDSstaff is giving some private company milk but it is mandatory that they should use government supply Vijaya milk for the children. Kastala Premala said there was no regular supply of eggs to children and there were many irregularities in giving food to children. Poor sanitation in aanganwadis has also been causing health problems for the children.