Kochi: DRI unravels Rs 1,000 crore gold smuggling racket unravelled
DECCAN CHRONICLE | DC Correspondent
Published on: July 27, 2019 | Updated on: July 27, 2019
---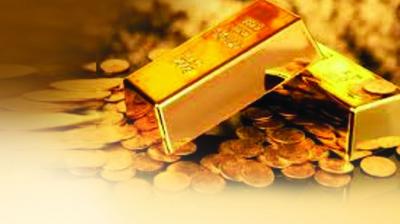 Kochi: The Directorate of Revenue Intelligence (DRI) investigation into a gold smuggling racket has helped to unearth metal scrap export from United Arab Emirates (UAE) to India as a convenient cover for gold smuggling by a Perumbavoor native Pallathukadavil Nisar Aliyar.
According to the DRI charge-sheet, Aliyar and his associates have smuggled around 3,300 kg of gold estimated to be worth around Rs 1,000 crore to the India during a three-year period from 2016-2019.
Aliyar and 14 others connected with the smuggling network was arrested from Mumbai in March this year and are charged under various provisions of the Customs Act and Conservation of Foreign Exchange & Prevention of Smuggling Activities Act, 1974 (COFEPOSA).
The Supreme Court has upheld the detention of the accused under (COFEPOSA) on an appeal filed by the DRI against an order by the Mumbai High Court granting bail to the accused in the case.
According to DRI Aliyar is a full-time organised smuggler of large quantities of gold and is the mastermind of the smuggling syndicate and has been smuggling gold into India since 2016.
He had floated two companies Al Ramz Metal Scrap Trading and Blue Sea Metal FZE registering the same in the name of one person identified as Kalpesh Nanda for exporting metal scrap to India which was an alleged cover cargo to smuggle gold. The DRI alleged that Aliyar then ensured that the sale proceeds of the smuggled gold were siphoned off to Dubai through hawala. Aliyar was arrested on March 31, 2019 while others in the case on March 28 and 29. Arvindkumar Dhakad, a bullion trader and jeweller, has been identified as a key person in concealing and disposing the smuggled gold through his jewellery networks in Mumbai. According to the DRI 110 kg for gold was recovered from his premises and he was not having any documents for most of the gold under his possession.
DRI claimed that he had stated that 20.4 kg of gold recovered from him was supplied by Aliyar and another 11.5 kg from other sources. Although Aliyar belongs to Perumbavoor he was operating his smuggling empire mainly through Mumbai.