Hyderabad: Poulomi Hospital case grows darker
DECCAN CHRONICLE | DC Correspondent
Published on: May 25, 2019 | Updated on: May 25, 2019
---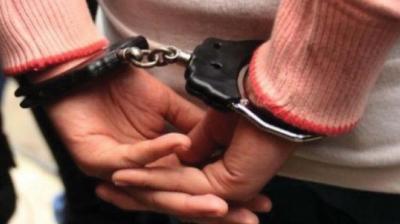 Hyderabad: Allegedly infighting between the old and new employers of Poulomi Hospital at Dr A.S. Rao Nagar has just got murkier.
A Twitter post by Ms Divya Rawat, co-founder of Braunwald Healthcare, has led the Rachakonda police to delve into other cases booked against her and her husband, Dr Narendra Vikramaditya Yadav.
Dr Yadav was arrested on Friday for allegedly illegally confining an NRI doctor and not paying salaries of 100 employees. The couple took over Poulomi Hospital in January.
The police found that Dr Yadav, founder of Braunwald Healthcare, had a criminal record besides the two cases booked against him in TS. A case under Sections 420, 467, 468, 471 of the IPC and under Section 66 of the I-T Act was found registered against him at the Gautam Buddha Nagar police station, Noida.
In 2014, the Medical Council of India had sentenced him to five years of punishment (suspension from medical practice) for professional misconduct.
The current controversy is in connection with irregular disbursement of salaries to employees. The couple alleged that former owner Dr Parthasarathi had withheld the salaries.
A senior police officer told Deccan Chronicle, "Two cases have been booked against the couple at two different police stations of Rachakonda commissionerate, and both are under investigation."
He said that in February, when over 100 employees of Poulomi Hospital approached the Kushiaguda police stating they had not been paid salaries, the police tried to resolve the matter. On another occasion, the employees alleged that Dr Yadav had brought a bouncer to the hospital after which a fight broke out and an employee was manhandled.
A case was booked against the chairman for criminal intimidation and cheating. After an investigation, the police arrested Dr Yadav near Chennai and produced him before the local magistrate.
"The second case was registered at the Pet Basheerabad police station for illegal confinement of an NRI, Dr Kenneth Townend, who had been invited by Ms Rawat for three days. On Friday, the Pet Basheerabad police arrested Dr Yadav on a transit warrant."
He said Ms Rawat, is abroad at the moment, had allegied police harassment. "We cannot talk to the accused on social media, there is a procedure that we must follow," he said.
Ms Rawat created a buzz by tweeting to TRS working president K.T. Rama Rao that investors are being harassed. He had asked DGP M. Mahendar to look into the matter. The DGP's office has sought a detailed report.