Tushar episode turns an embarrassment for BJP
DECCAN CHRONICLE | DC Correspondent
Published on: August 24, 2019 | Updated on: August 24, 2019
---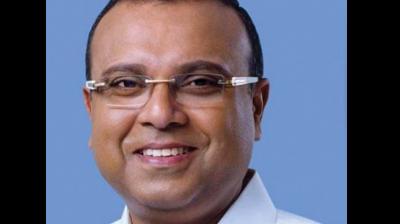 Thiruvananthapuram: Bharath Dharma Jana Sena (BDJS) president and Kerala National Democratic Alliance (NDA) convener Tushar Vellapally's detention in Ajman for financial fraud has embarrassed the state BJP leadership.
Immediately after the NDA leader's arrest, chief minister Pinarayi Vijayan wrote to external affairs minister S. Jaishankar seeking his intervention as BJP became flummoxed.
The detention of Rahul Gandhi's opponent in a cheating case in the emirate came as a massive embarrassment for it on the eve of Prime Minister Narendra Modi's arrival to receive the UAE's highest civilian honour.
His father and SNDP Yogam general secretary Vellapally Natesan flayed BJP state president P. S. Sreedharan Pillai, who had to call a press meet on Saturday to explain his stand.
Mr Pillai and his colleagues were hesitant to react initially to the arrest in financial fraud, sensing backlash. He maintained that there was a political conspiracy.
But it was CM's intervention which prompted NRI businessman M. A. Yusuffali's lawyer executing a bond of close to Rs 2 crore for his release after impounding his passport.
Other BJP leaders were reluctant to comment.
Mr Natesan said Union minister of state for external affairs V. Muraleedharan had apprised him that he had conveyed the matter to the Indian High Commission in Abu Dhabi.
Mr Nateshan was upset at the conspiracy theory targeting the CPM, given his newfound camaraderie, especially as his son had already denied it.
"More people whom Mr Vellappally owes money after he wound up his company have started hounding him. This is why the BJP took a safe stand," said a senior BJP leader.
The father had also taken a dig at Mr Pillai claiming that he is an excellent lawyer, but lacks a brain.
An embarrassed BJP chief refused to comment, maintaining that he had not claimed so.