Micro' FIR stings Vellapally Natesan, Tushar Vellapally
DECCAN CHRONICLE | DC Correspondent
Published on: May 18, 2018 | Updated on: May 18, 2018
---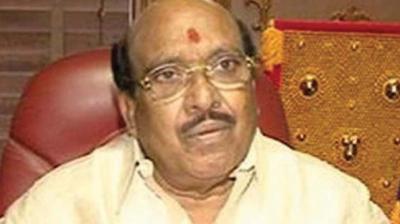 ALAPPUZHA: The Chengannur police has registered a First Information Report (FIR) against seven Sree Narayana Dharma Paripalana (SNDP) Yogam leaders, including Mr Vellapally Natesan and his son Tushar Vellapally, in connection with the alleged fraud in the distribution of funds under the microfinance scheme. Mr M. Dileep Khan, circle inspector, said that the case was registered after Sudharsan, leader of SNDP Yogam protection committee, approached the Chengannur court with a fresh complaint.
"We will forward the case to the Vigilance and Anti-Corruption Bureau (VACB) team which is investigating all the cases relating to the microfinance fraud," he said. The scheme was launched by the yogam after it was allocated Rs 15 crore by the Backward Community Welfare Corporation in 2001. The beneficiary units alleged misappropriation during the second phase of the project when Rs 5 crore was distributed. As many as 39 unions of the yogam are facing allegations of diversion of funds for private purposes by charging excess interest.
The fresh FIR was registered at a time when the yogam had decided to declare its political stand in the Chengannur bypollon Sunday. A yogam council meeting held here on Tuesdayhad entrusted a three-member sub-committee comprising Mr. Natesan, yogam president M.N. Soman and council member K.R. Prasad to decide on the matter. The leaders of the Chengannur union of the yogam said that the FIR was politically motivated. "The police have already registered several cases on the scheme. So there is nothing new and we welcome the probe," said a union leader.