Hyderabad: Police deny man's abduction claim
DECCAN CHRONICLE | DC Correspondent
Published on: April 18, 2019 | Updated on: April 18, 2019
---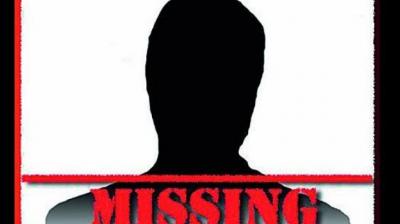 Hyderabad: A person has claimed that he was kidnapped for ransom but the Bowenpally police did not take his complaint with due seriousness. The police alleges that he had cheated people by promising them huge returns for investment in cryptocurrency, and the group had come to reclaim their money.
Both parties struck a compromise, and the Bowenpally inspector, Mr D. Rajesh, did not file a case, said a police official. The alleged victim, Nagamalla Venkatesh, has approached the local court requesting an inquiry into his claims.
Mr Venkatesh claimed he was was kidnapped by a few persons he identified as Mahesh P. Manohar and Ravinder on April 1, at about 1.30 pm, from the Paradise area in Secunderabad. They demanded ransom and threatened to kill him, he said.
Mr Venkatesh says he told them to collect the money from the house of a friend, one Ramesh Gardas in Bowenpally. When they went to the house, Mr Gardas called the police who took seven persons into custody, he said.
Mr Venkatesh alleged that when the inspector, Mr D. Rajesh, arrived, he abused him and threatened to book cases, and took the side of the accused. Venkatesh then approached the local court and sought an inquiry.
Police said that they had received a 'Dial 100' call on April 1 at the Bowenpally police station from Mr Venkatesh stating he had been kidnapped. A patrol car with police personnel reached the spot and found about seven to eight persons there. The police identified two of them as Mr Gardas and Mr Venkatesh, accused no. 10 and 8 in a recent cryptocurrency case.
Kalmeshwar Shingenavar, DCP, North, said, "On questioning, the five persons stated that they were residents of Karimnagar district and Mr Venkatesh had cheated them and more than 100 others by taking crores of rupees. He called them to his house to return the amount."
The DCP said Mr Venkatesh said his friend would pay the money and took them to Mr Gardas.
The DCP said the inspector inquired and found that both parties had arrived at a compromise.