Tirupati: Abducted Veera traced in 24 hours
DECCAN CHRONICLE | DC Correspondent
Published on: March 18, 2019 | Updated on: March 18, 2019
---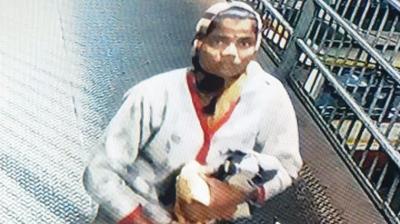 Tirupati: In a major breakthrough, three-month-old Veera, who was kidnapped from Tirumala on Sunday, was rescued within 24 hours in Tirupati. The alleged kidnapper, Jettipittala Thulasi, 21, was taken into custody by the local police who traced her by tracking her cellphone signals.
According to Tirupati Urban SP K.K.N Anbu Rajan, Thulasi was found to be working at a hotel in Tirumala and was married to one Sai of Pallipattu of Tamil Nadu. "Thulasi is from Karveti Nagaram Mandal in Chittoor district. She became pregnant twice but had to abort the foetus, and her husband deserted her. Depressed over this, she thought of raising a baby and decided to abduct one," Mr Rajan said,
Thulasi reportedly arrived at Tirumala 45 days ago and started working at a hotel. After finishing her work, she would roam the town in search of an opportunity to kidnap a baby. On Sunday night, she noticed Veera sleeping with his parents on the first floor of the SV Shopping Complex at Tirumala. She did a recce at the premises and abducted the infant at about 4 am.
The SP handed over Veera to his parents.