Desktops PCs are here to stay
DECCAN CHRONICLE | Naveena Ghanate
Published on: September 16, 2018 | Updated on: September 16, 2018
---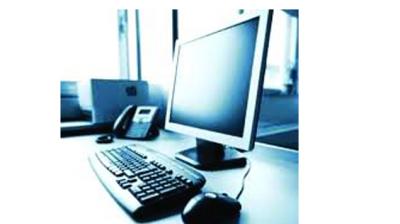 Hyderabad: Desktop computers cannot be declared dead anytime soon, especially when they comprise 50 per cent of the systems in use worldwide. The new desktops have touch screens and personalisation. With the growing gaming and animation sector and the Internet of Things (IoT) booming, the sale of desktops is expected to grow.
Companies are following key design principles to ensure laptops or desktops are designed in the way people work. Personal computers at home have certainly declined but they are not going to disappear from the market as organisations, schools, colleges and big industries continue to use them.
Users of computers are not a homogenous mass. In commercial organisations, there may be five persons who are professionals or corridor warriors who want mobile laptops, but desk centric workers, remote workers and specialised workers need desktops.
Experts agree that there is still a lot going for the desktop. Chitra Thankaswamy, vice president, Global commercial client solutions marketing at Dell, said, "What we see is that on-go professionals and corridor warriors continue to grow. They are looking at higher price band and mobile products that have latest tech advancements. We have huge innovation happening in our desktops like microform factors continue to shrink. Worldwide 50 per cent of computers sold are still desktops. We are number one in workstation category."
She adds, though, that there is a slow decline in desktops but it is not at the pace people have been proclaiming. Dell believes that the desktop is not going to die and there is a segment which will need it for a long time.
Srihari Palangala Senior director of and Head of Marketing at Dell EMC said, "For companies, laptop is not a priority. With a lot of digitisation happening, we are reaching out to a broader base. Some verticals like banking are going through technology changes. In any facet of the industry where tech has a role to play, mobility is the key."