CPI says it will support a non-BJP alliance at Centre
DECCAN CHRONICLE | DC Correspondent
Published on: May 16, 2019 | Updated on: May 16, 2019
---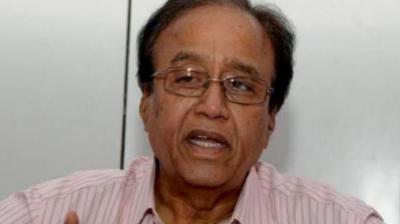 Hyderabad: Predicting a hung parliament, the CPI has decided to support a non-BJP alliance at the centre. At present the Congress-led UPA is the only non-BJP alliance at the centre.
Speaking to the media on Thursday, CPI general secretary Suravaram Sudhakar Reddy said that there was "no chance" for the Federal Front proposed by the Telangana state Chief Minister K. Chandrasekhar Rao to form the government at the Centre. He said that in the event of a hung parliament, without support from the BJP or the Congress, a government could not be formed by regional parties. In this context, he urged the political parties to support a non-BJP alliance at the centre to protect the Constitution.
He added that no party would support Mr Chandrasekhar Rao's Federal Front after supporting the BJP for five years.
He alleged that Mr Rao was not meeting pro- BJP parties but only those in favour of the UPA, with the intention to split it.
The CPI leader condemned the West Bengal incident and said that the demolishing of Ish-war Chandra Vidyasa-gar's statue was tantamount to insulting Bengali culture.
CPI secretary K. Narayana alleged that the Election Commission was working as per the directions of Prime Minister Narendra Modi. "There is a need for change in the election process," he said.