Hyderabad: Osmania varsity relaxes credits
DECCAN CHRONICLE | Anusha Puppala
Published on: October 12, 2018 | Updated on: October 12, 2018
---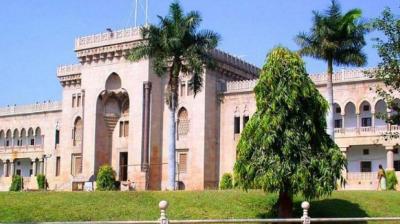 After receiving several requests from engineering students, Osmania University has decreased the number of credits to be earned for promotion to the next academic year but refused to scarp the detention system.
The university said that a student would be detained on failing to earn more than 50 per cent of total credits for the year. The relaxation of nine credits given last year has been continued this year as well.
"A student might have backlogs in any of the preceding years. This comes to 12 subjects of three credits each. If such a candidate is promoted, the candidate has to undergo the study of eight subjects making a total of 20 subjects to be cleared which makes the job of the student much more difficult."
OU Vice-Chancellor Prof. S. Ramachandram said further relaxation would not only harm the students but also the university which has ranked among the top 10. The placement record has improved, but it would be affected with further tinkering with the detention policy.
The university denied the allegation of students that there were largescale detentions during the last academic year under the Choice Based Credit system. Of the total 18,947 students, only 8.4 per cent had been detained.
It said that most of the detained students were those who had got admission in affiliated colleges under management quota.