CPM-CPI tiff over custodial death
DECCAN CHRONICLE | DC Correspondent
Published on: July 10, 2019 | Updated on: July 10, 2019
---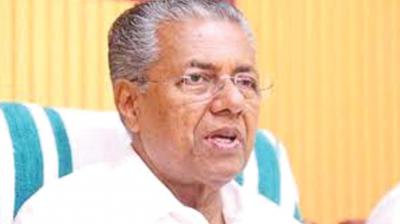 THIRUVANANTHAPURAM: A day after CPI took out a march to Nedumkandam police station demanding registration of murder cases against Idukki SP, the CPM has lashed out against its junior partner for raising false allegations against the government.
The statement of CPI district secretary K.K. Sivaraman that there was a limit to use police for vested political interests has not gone down well with the CPM.
It may be recalled that CPM district secretary Jayachandran had issued a statement earlier trying to shield the former Idukki SP.
It is no secret that the CPM while protecting the SP had accused Kattapana DySP, Nedumkandam CI and SI of being hand-in-glove with the Congress to tarnish the image of LDF Government.
The CPI on the other hand has remained firm on the demand for stringent action against all officers including SP.
It has stuck to the demand for registration of murder cases against former Idukki SP and DySP whose involvement in the custodial death was now out in the open.
The CPI has taken to streets raising anti-government and anti-police statements.
The party has blamed Chief Minister Pinarayi Vijayan who also holds home portfolio, for failing to safeguard the ruling LDF's policy on preventing custodial torture.
The differences between the two main parties in the ruling front are likely to come up for discussion at the next meting of LDF state committee scheduled to be held soon.
The non-CPM partners in the Left Democratic Front are of the opinion that the government to be more cautious and alert to check such custodial excesses during the remaining tenure.