Cops play politics as law goes for a toss: Ramesh Chennithala
DECCAN CHRONICLE | DC Correspondent
Published on: May 11, 2018 | Updated on: May 11, 2018
---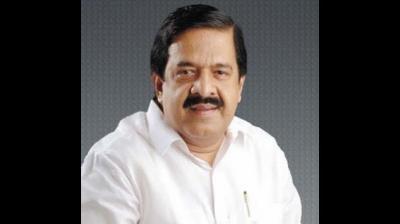 THIRUVANANTHAPURAM: Congress is harping on the deterioration in the law and order situation in the state. Opposition Leader Ramesh Chennithala claimed that this is the first time in the history of the state that a Governor had to seek report from the Chief Minister for the fourth time in a row on the failure of law and order situation. He also reiterated at a press meet held at his official residence at Cantontment House that CBI should probe the Varapuzha custodial death. Chennithala lamented that the politicisation in the police force is the main reason for the law and order issues in the state.
He recalled the incident where police officials had adorned red shirts at the police association meeting in Kottayam where they shouted slogans before the Martyr's Column. Chennithala cited that it was a weird situation where the CPM's Kottayam district committee secretary had inaugurated the welcoming committee office of the police association. "Pinarayi Vijayan is no longer the Chief Minister of the state. He has in fact become the Chief Minister of the party. It is actually difficult to discriminate between the CM and the party secretary", said Chennithala.
Opposition Leader also did not spare CM's private secretary, M. V. Jayarajan. Chennithala said Jayarajan is behaving like he is not bound as per constitutional protocols as he is freely attending party meetings. He highlighted that so far 25 political murders had taken place in the state ever since the LDF Government came to power. Chennithala took a dig against the CM citing that he is taking it as a credit for often being questioned by the Governor on the law and order break down in the State.
"There have been eight custodial deaths. Still the CM claims that the law and order in the state in intact. CBI should probe the Varapuzha custodial death as the LDF Government is trying to sabotage the investigation. There is no point in holding peace talks when both the CPM and the BJP are continuing their political killings", added Chennithala.